Bustart in Basel
Wil je een kunstwerk kopen van Bustart? Kijk dan in onze shop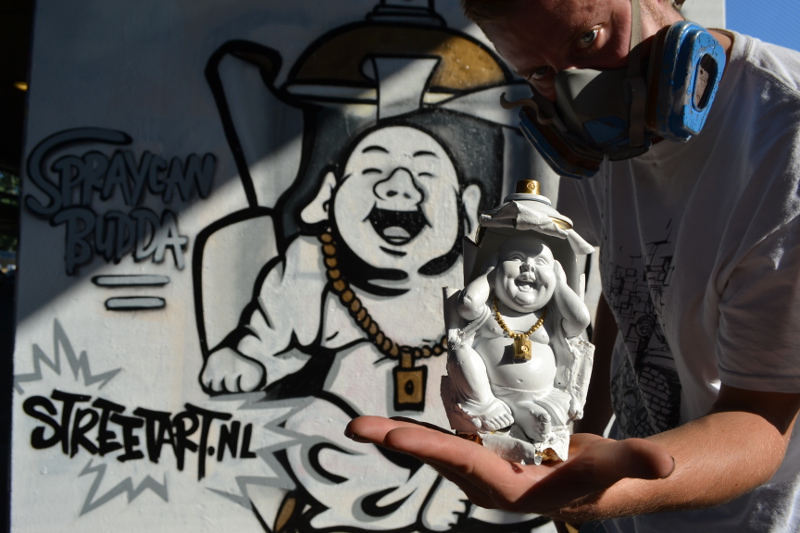 Bustart (1983, Switzerland) is a really active artist. He used to live in Amsterdam for a couple of years, but since last year he moved back to Switserland. Since he's back, Switserland got some great new stuff in- and around the city. But he will never forget Amsterdam. Recently he painted this wall in the city centre.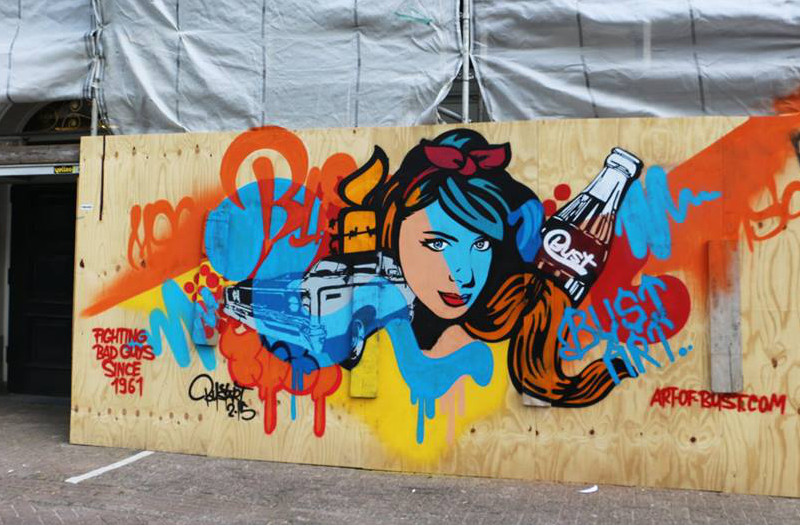 Bustart- Amsterdam
Bustart uses many techniques. He creates beautiful murals around the world, puts stickers everywhere but also creates nice canvasses. He prefers to work on walls, which he edit with spray cans and markers. Mostly he works with stencils, some designs consist of more than one hundred layers, but also freehand he super trained. As you can see in the picture below. This artwork is made during Art Basel at the entrance of Scope Artfair.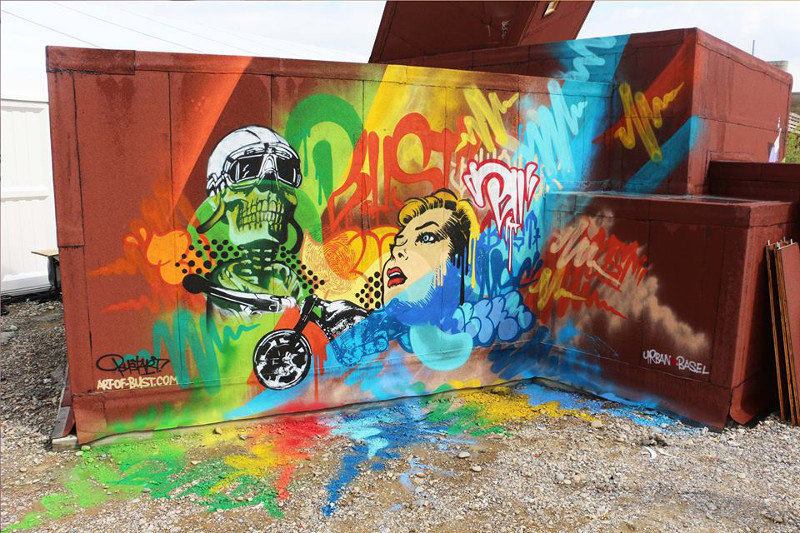 Bustart- Scope Artfair, Switserland
You can recognize Bustart's work by the colourful designs. His works on the streets mostly contain a critical opinion about society. Watch this movie to see how Bustart created his work in the Souistraat, Amsterdam.
His individual pieces, like Pop Up, are mostly bright, colourful and with a good harmony in the design.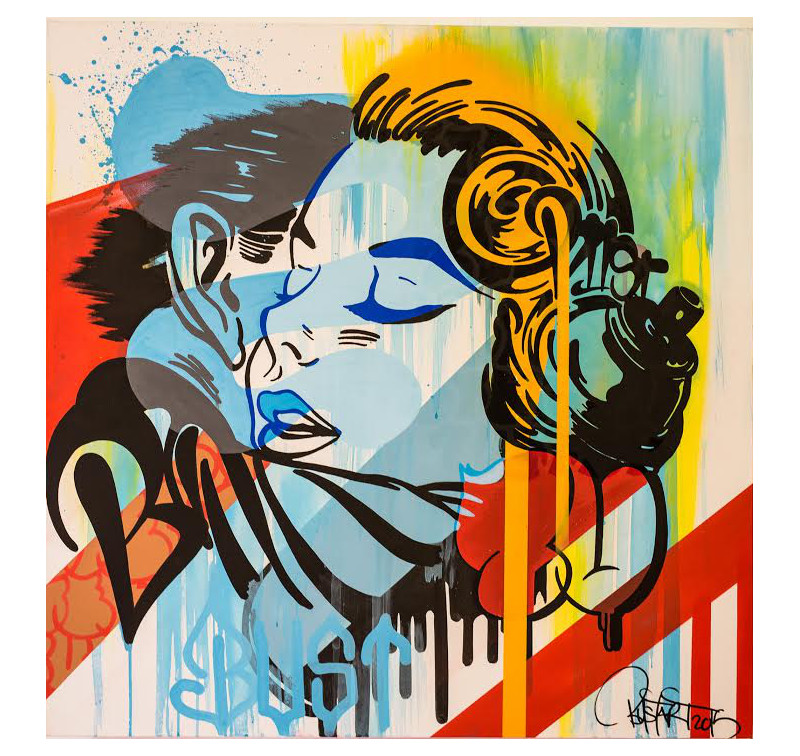 Bustart- Pop Up
During Urban ❤️ Basel Bustart was painting at several places in Basel. And recently he created this mural at an outdoor swimming pool. This work has strong connections with Pop Up we offer you in the Urban ❤️ Basel aftersale. Pop Up is a unique canvas, hand painted and spray painted and signed by the artist. In this work we recognize the bright colours, the playful design and the great creativity of Bustart.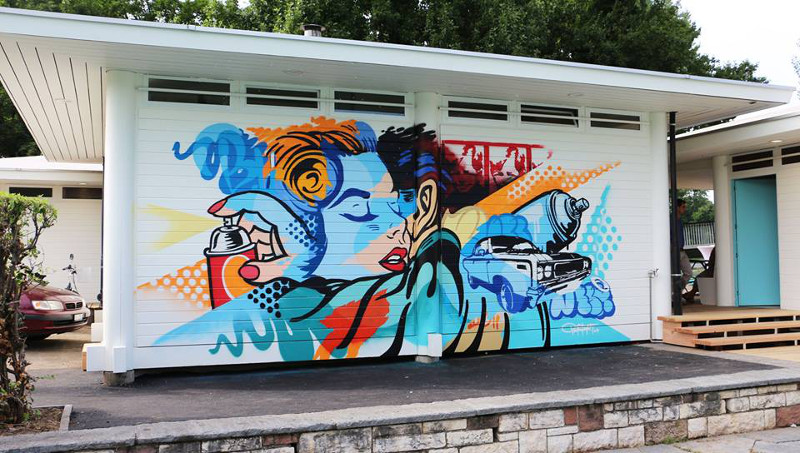 Bust them!