Bortusk Leer
Do you want to buy an artpiece from Bortusk Leer? Please take a look in our shop
Bortusk Leer is originally from Slovenia, but he houses already for many years in western Europe. Currently he lives and works in Amsterdam where he has a very nice and especially very colorful studio.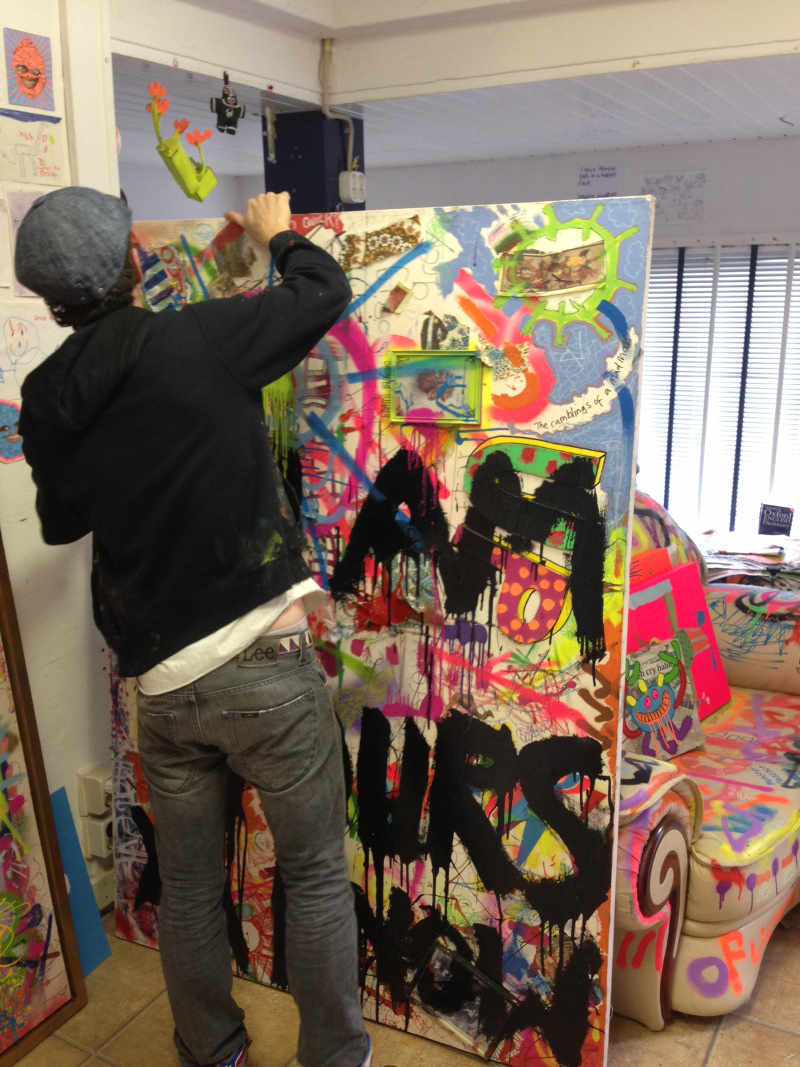 They make you laugh, they are very colourful, but yet they are monsters. The monsters of Bortusk Leer contain a good dose of humour and bear much joy with them. You get attached to them and they make you happy. It is Bortusk intention to make people laugh. That's why we see the statement 'Smile' often come back in his lyrics and videos. Get away from the daily grind and just put a smile on your face as you walk along the cheerful monsters who are stuck with pieces of paper on the wall. His work incorporates humour and a smile, therefore Bortusk can be seen as the founder of 'Art Comedy'.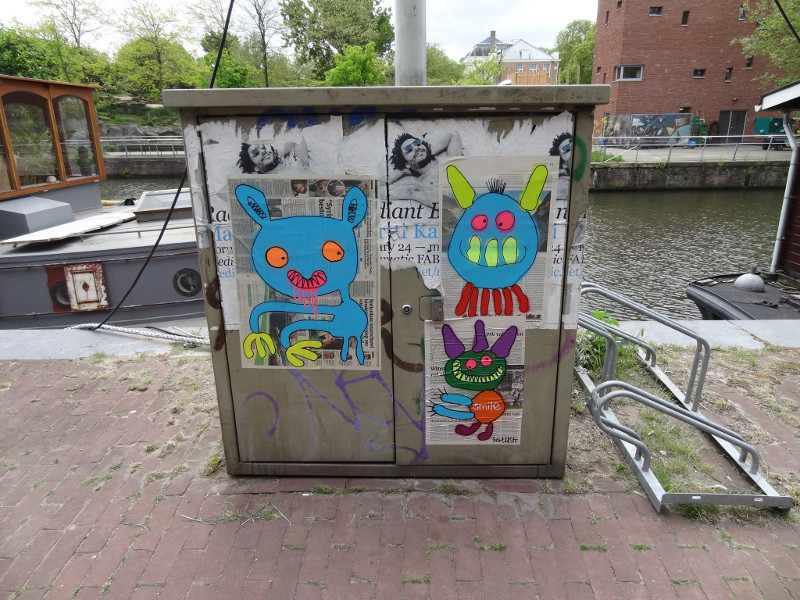 The monsters were created when Bortusk was trying to copy his early childhood drawings. He tried to draw like when he was a five-year old. He didn't like to work with stencils, therefore the 'free style' monsters spontaneously were created. The monsters embody all the fun of being a child. By spraying it on a newspaper he reaches to the reality of the here and now, called adult life.
Bortusk has had several exhibitions including London, Italy and Amsterdam and his works can be found in New York, Germany, Spain and Australia. Its rich color inspiration comes from his trip to India. With these colors he wanted to bring back the psychedelic experience into our western culture.
Bortusk has worked with BBC, in which very funny short movies were formed.
The 3D monster serie he created for StreetArt.nl arose from a sculptural extension of his 2D work. The material he uses were found on the street. Bortusk makes new life out of materials that are normally thrown away.
This series consists of 10 unique monsters that are all signed and numbered. Each monster has its own identity and character so you can build up a good relationship with them and you will become increasingly attached to them.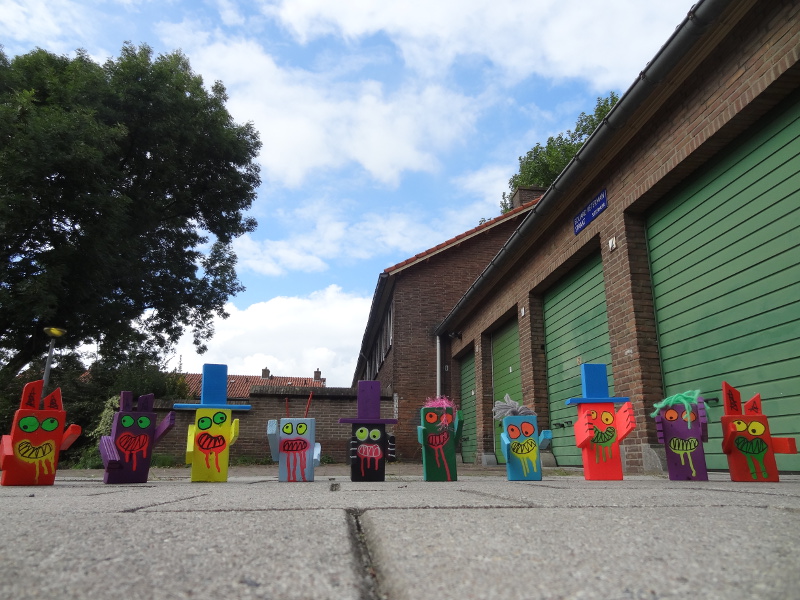 Monstersale!