Mando Marie
Amanda ' Mando ' Marie (Colorado, 1981) is an American artist who lives and works in Amsterdam (Netherlands).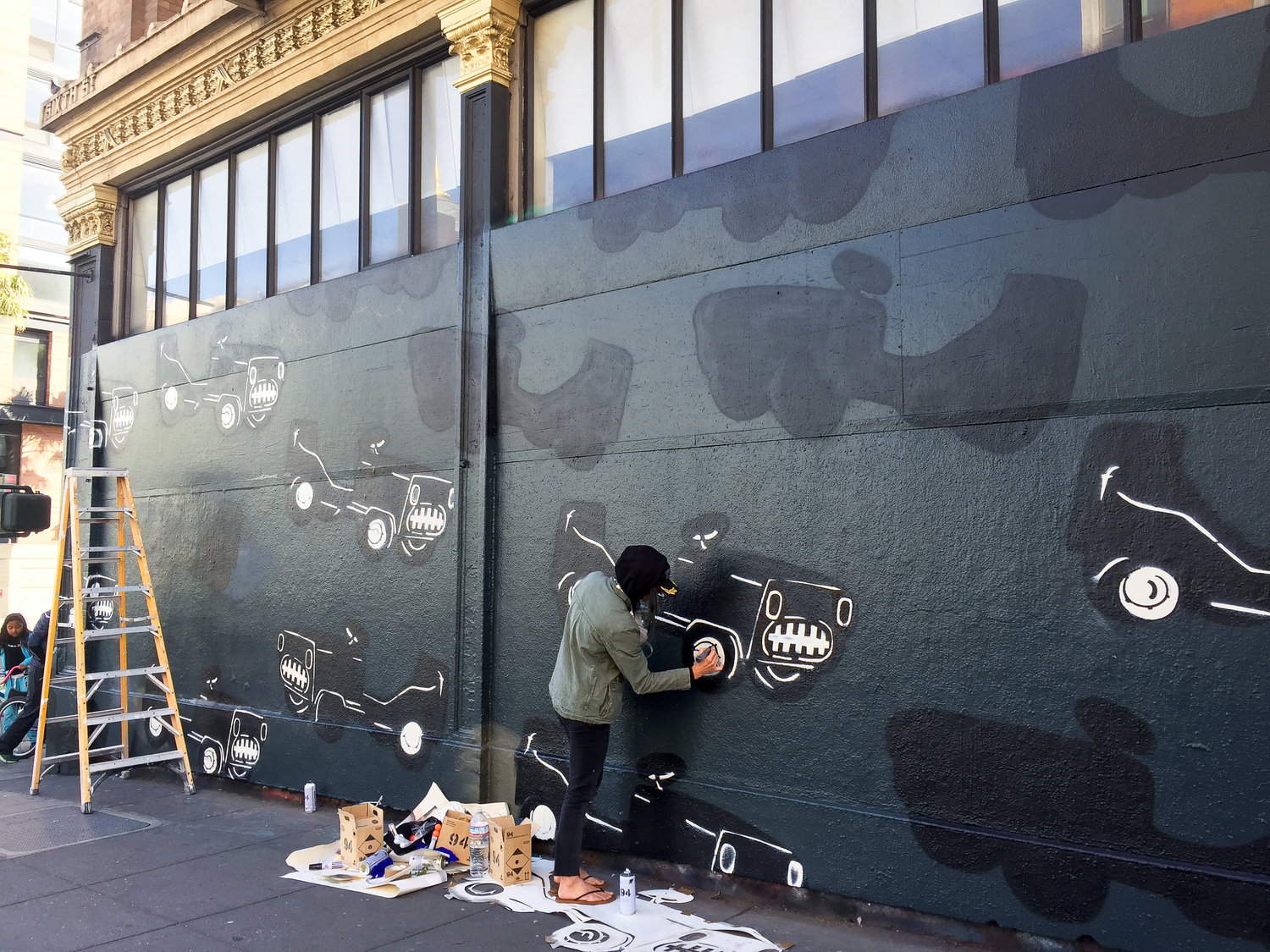 Mando Marie mural for solo exhibition 'One Trick'. Outside First Amendment.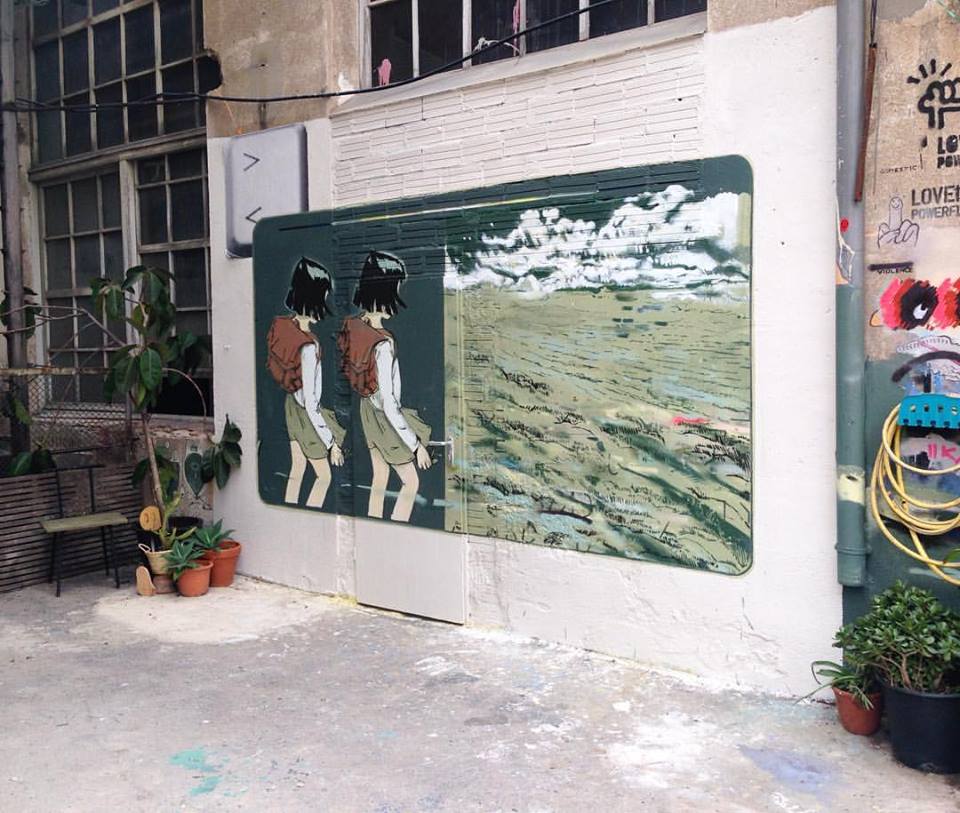 Mando Marie 'La Escocesa'.
Mando studied at the Rocky Mountain College of Art and Design. She uses both traditional painting methods and stencils in her work. Her imagery has a nod for both 'Golden Book Era' illustrators like Eliose Wilken (1904-1987) and mid-70's comic books.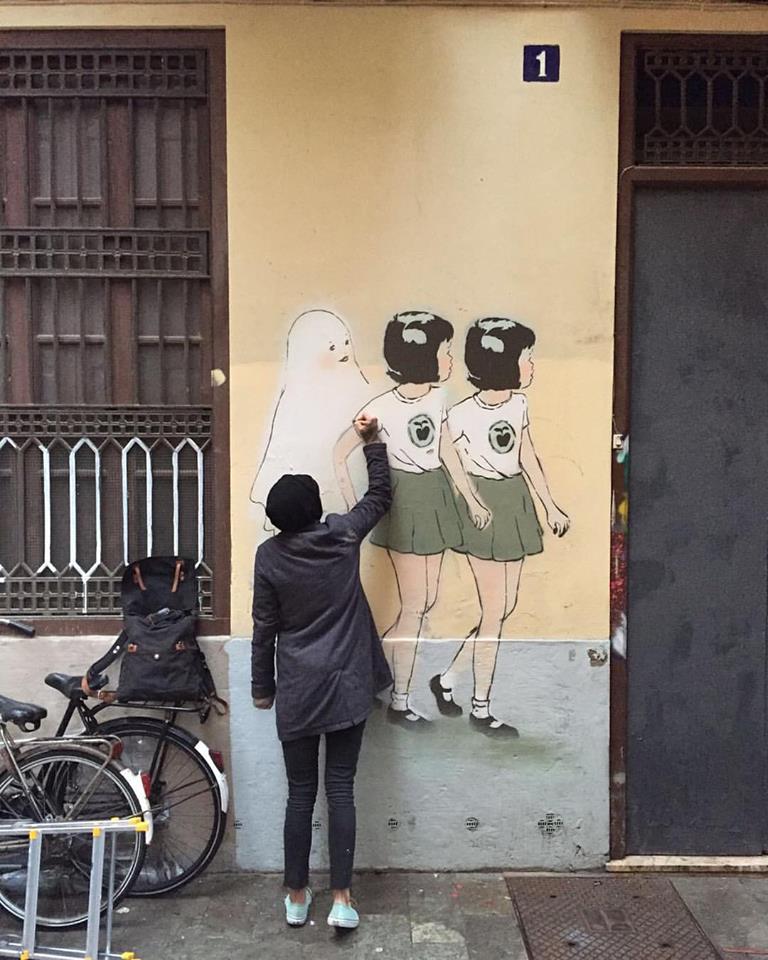 Mando Marie mural in Valencia, Spain (2016).
Mando uses the moniker, ' See You Through It ' as her signature on the street and her insta handle. Her work is often described as visual ' storytelling '. She has been building her highly recognizable style and large visual language for more than a decade and a half, so this storytelling of hers is becoming a wonderful and lasting tale. Her visual language laden with children on the edge of adulthood, adventurous situations in odd cars, and anthropomorphic totemic characters creates a rich setting for her painterly compositions.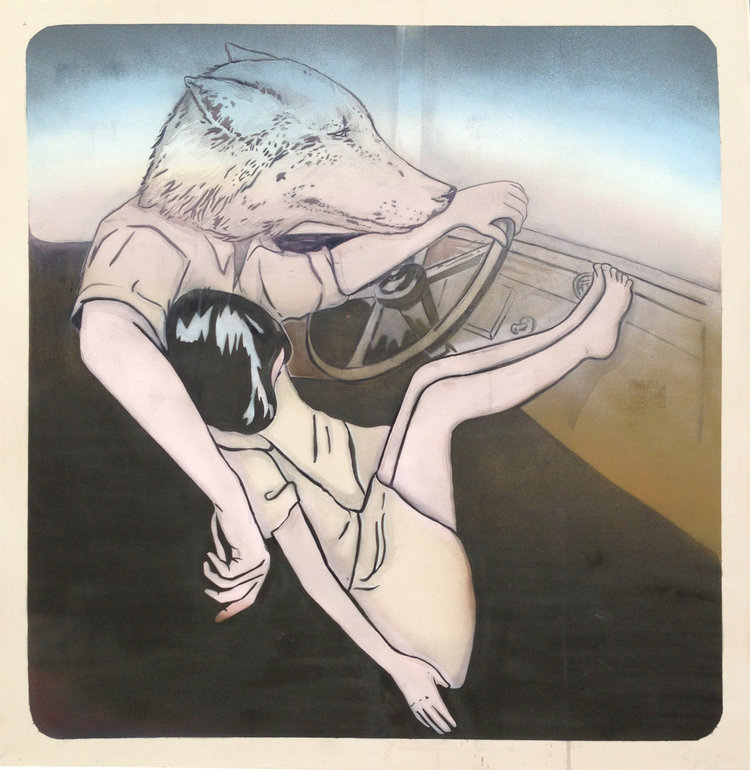 Mando Marie 'Long Way Sunset', 2016. Acrylic and aerosol on canvas.
Mando's work straddles a very fine line between comforting and eerie. It is both innocent and provocative. Nostalgic, yet new.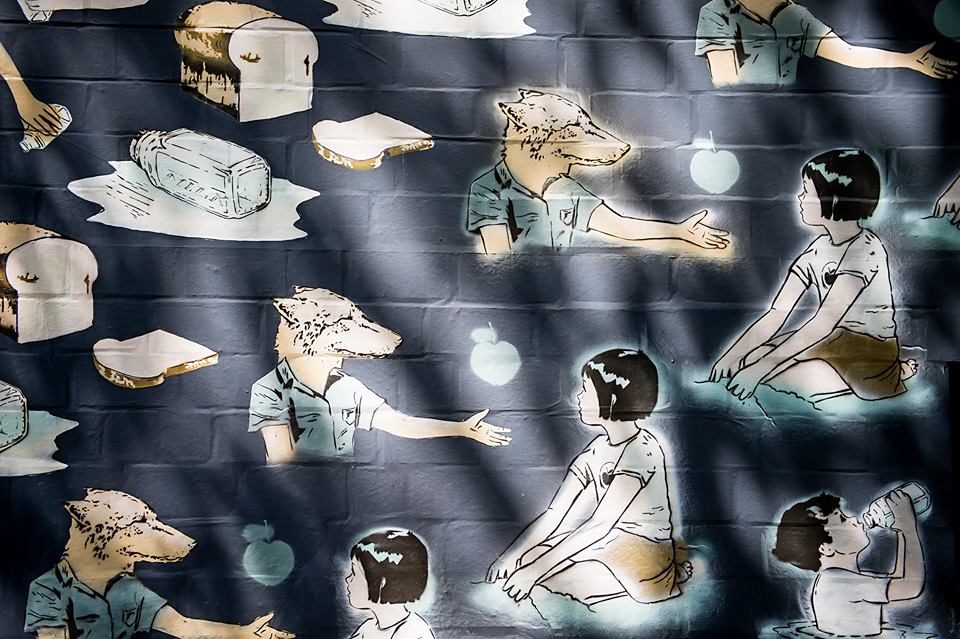 Mando Marie at Urban Nation, Berlin.
She creates acrylic and aerosol gallery works primarily on canvas, paper and more recently vintage book covers. She also lends her distinct voice to both urban and rural public settings with her wonderful large scale murals.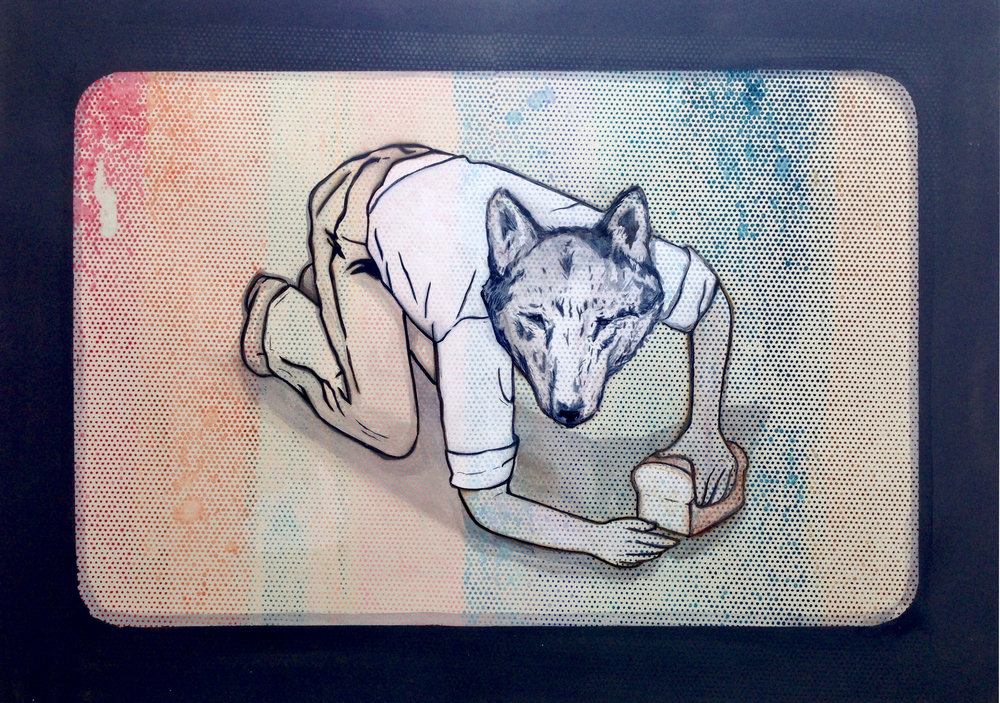 Mando Marie 'Keeping It For Yourself', 2016. Acrylic and aerosol on canvas.
Another common component to her work is the 'image repeated' or 'twin imagery' . This helps her create implied movement, image reflection and patterning in her work. The combination of her young girl imagery and the repeated image garners much comparison to the framed 'outsider' artist, Henry Darger (1892-1973).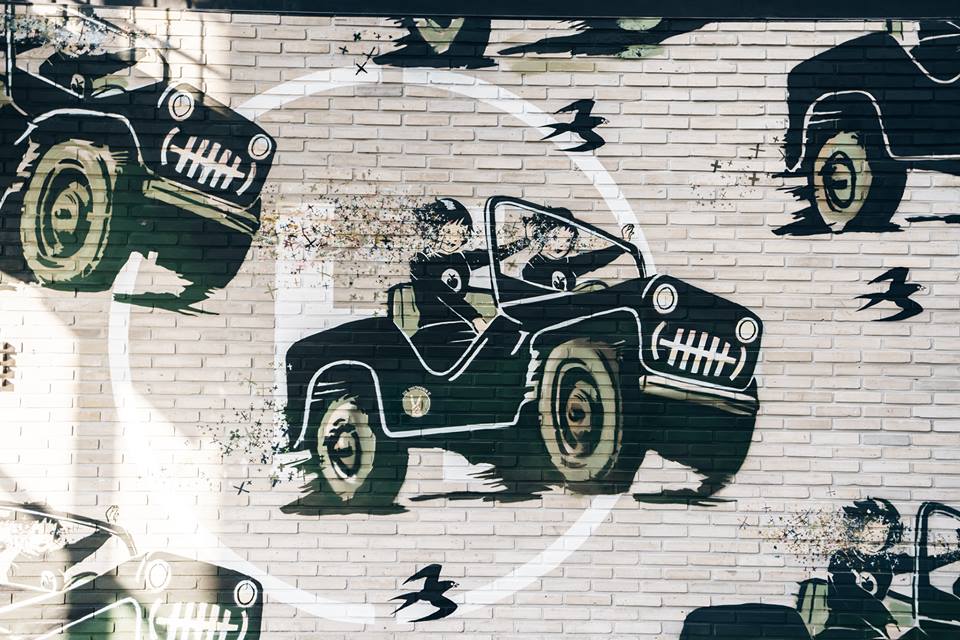 Mando Marie (2017)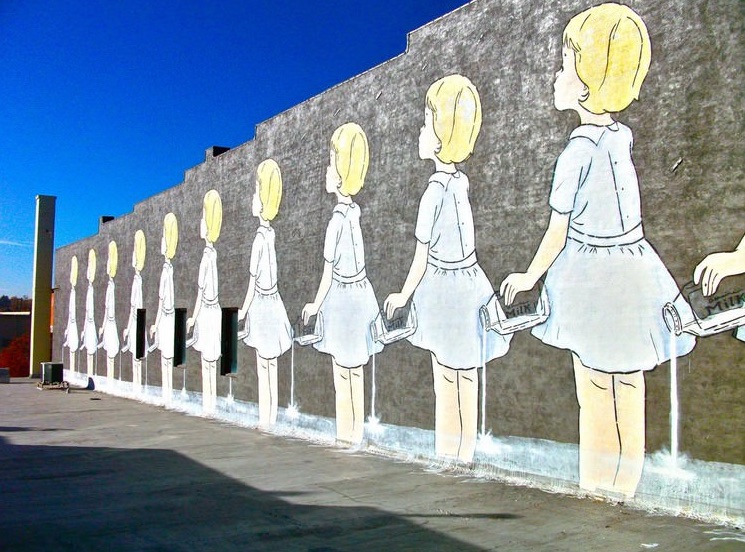 Mando Marie @ Wynwood
By applying perfect imperfections Mando Marie knows how to draw the attention of her spectators. The work seems stylistically perfect. However, small imperfections, such as block overspray, expressionist painting gestures, and loose color fades are a nice balance with her clear command of her craft , and keep her viewers interested.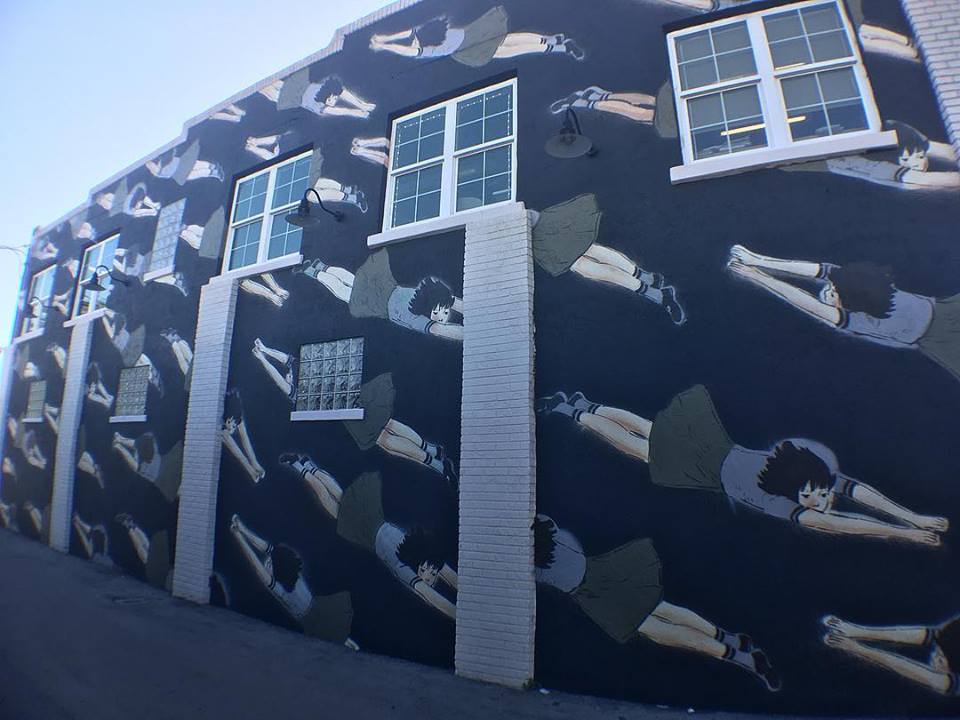 Mando Marie for Gravity Project in Melbourne, Florida, 2017.
In her work she uses mostly 'old' colors as old green, ochre yellow and off-white. By using this ' old ' colors and the type of image she creates a nostalgic atmosphere in the work.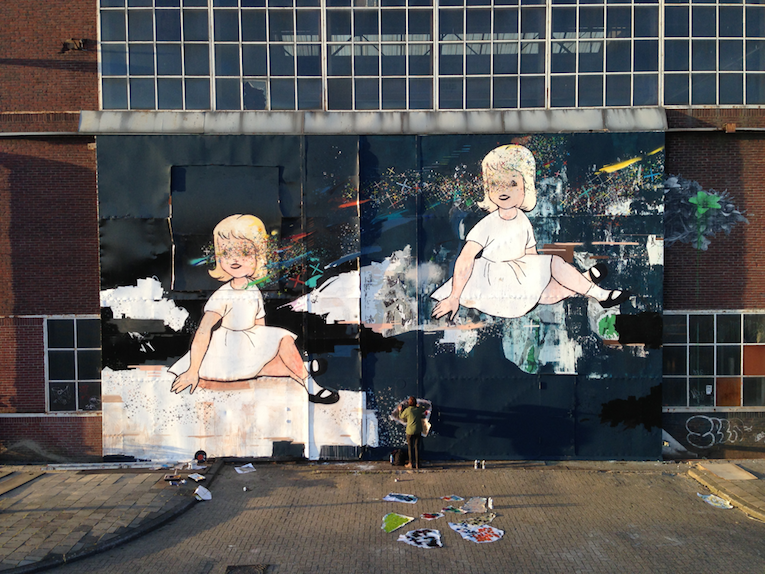 Mando Marie in Amsterdam, 2016.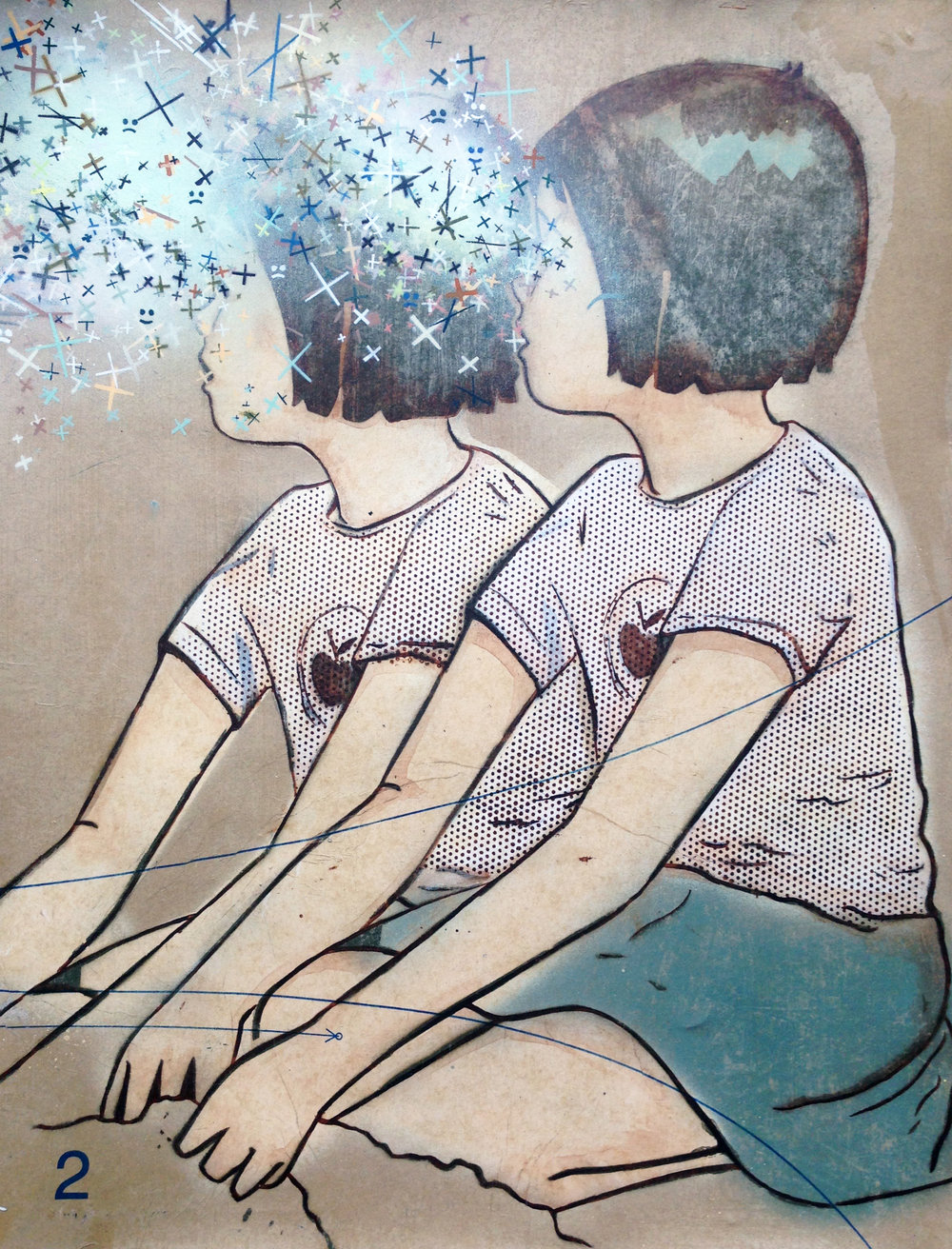 Mando Marie 'Double Up' acrylic and aerosol on paper, 2016.
A very recognizable component to Mando's work are her characteristic 'sparkles'. Often she creates compositions where hundreds of multi-colored tiny emotive explosions emanate from the faces of her characters.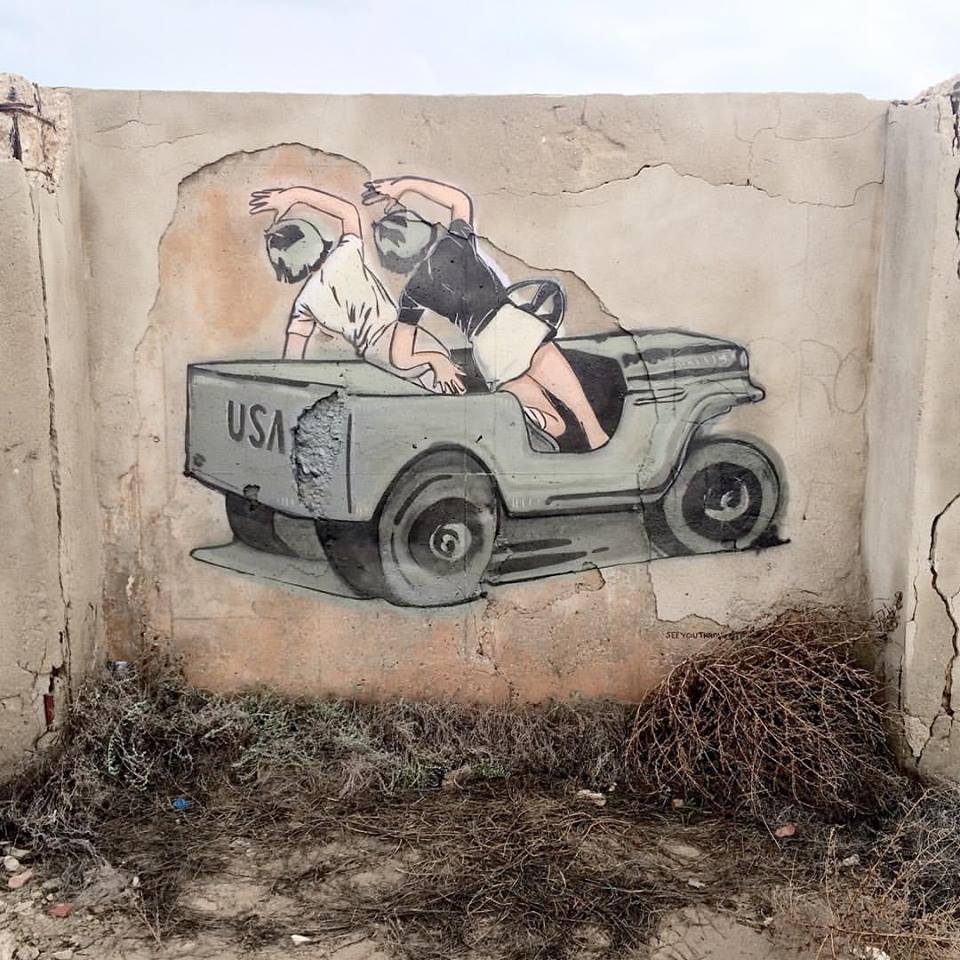 Mando Marie in Valencia, Spain, 2016.
For streetart.com Mando Marie created 'Quiet Meditationer'.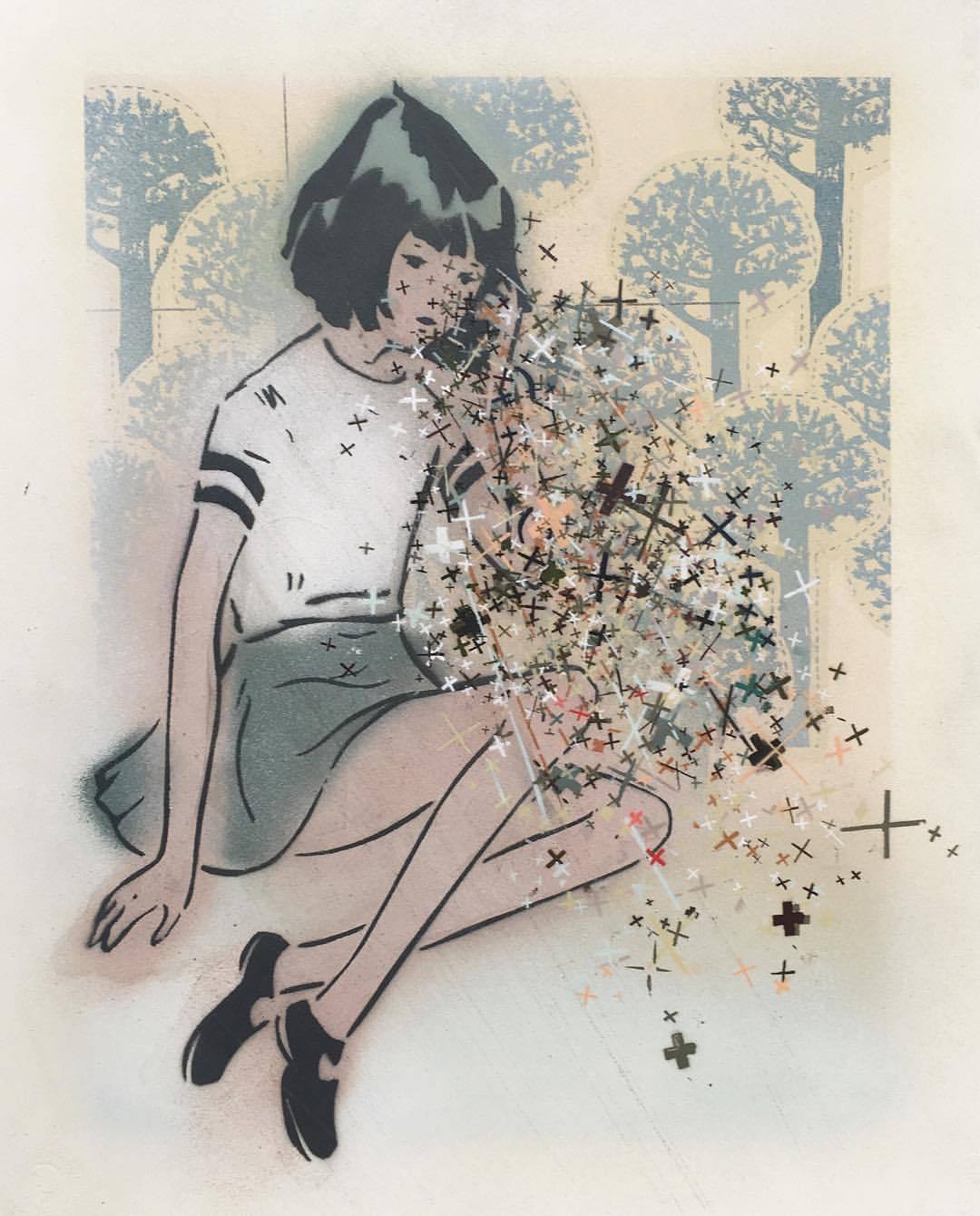 A seven colour screenprint on 300gsm somerset satin paper. Multiple stencil overlay and hand painted sparkles. Blind stamped and pencil signed en verso, 2018.
This work beautifully embodies al facets of Mando Marie. Her imagery, use of colours and characteristic sparkles.
Each print is unique and handfinished.
Edition of 8
€350.- each
Written by Johra Kornegoor, edited by Hyland Mather. Last update: May 7- 2019. 12:06.