Pixel Pancho
Do you want to buy an artpiece from Pixel Pancho? Please take a look in our shop
Pixel Pancho was born in Turin in 1984. As a child he developed a passion for art. His grandfather was a hobby painter and taught him everything he knew about colors, shapes and the sense of art. As a result he was soon convinced that his future lay in the art world. He studied at the Academy of Fine Arts in Albertina and finished his study in Valencia (Spain).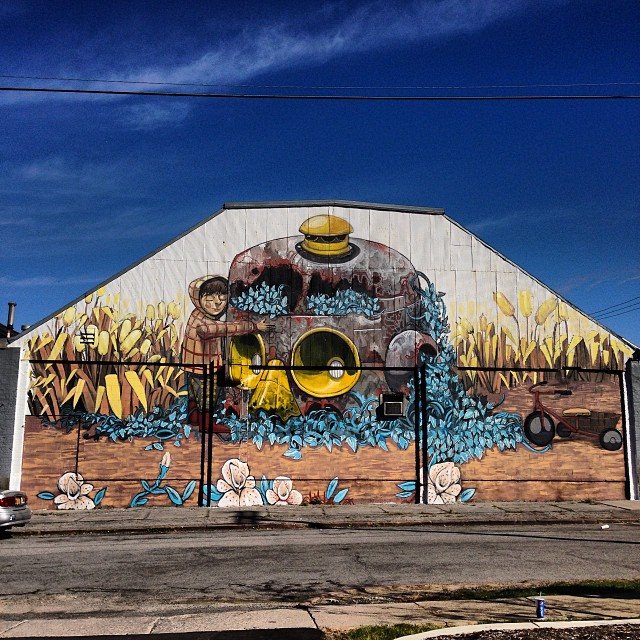 While following his studies, and especially during his time in Spain, Pixel Pancho became well known in the world of graffiti and street art. He was inspired by life in the street and by his fellow artstudents. He began to use the walls of the Spanish city as his canvas and expanded its collection of works. Later he traveled extensively between Valencia and Turin and on his way he painted different streets. While making art he increasingly developted himself. He worked on walls and tiles and created posters and stickers.
Pixel Pancho gets inspired by famous artists and let their styles influence his work. So he developes his own style from multiple influences from the art world. Surrealist Salvador Dali, historical painter Joaquin Sorolla and the political artist group El Equipo Cronica are great examples for Pixel Pancho. He combines their particular styles with his own style, therefore a unique mix of styles exists which is really impressive. He was once filmed while creating his artwork 'DJ Robot ', Pixel Pancho itself is not recognizable in the picture, but where you can see his work in detail.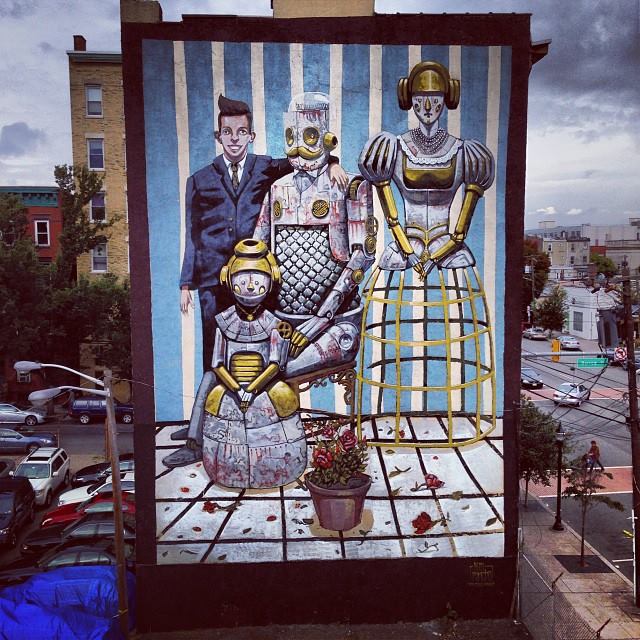 Pixel Pancho certainly has something with robots. He works with a wide range of topics, but the robot is surely more common than all other subjects he likes to use. He gives a good explanation for using them. In an interview he says he is driven by a forgotten world which is hidden under a thick blanket of dust and dirt. There are robots that are dented and broken to rot in the ground, while the rusted iron of their body is falling apart, as if they were discarded into oblivion. By using the robots in his works, these robots will get a new life.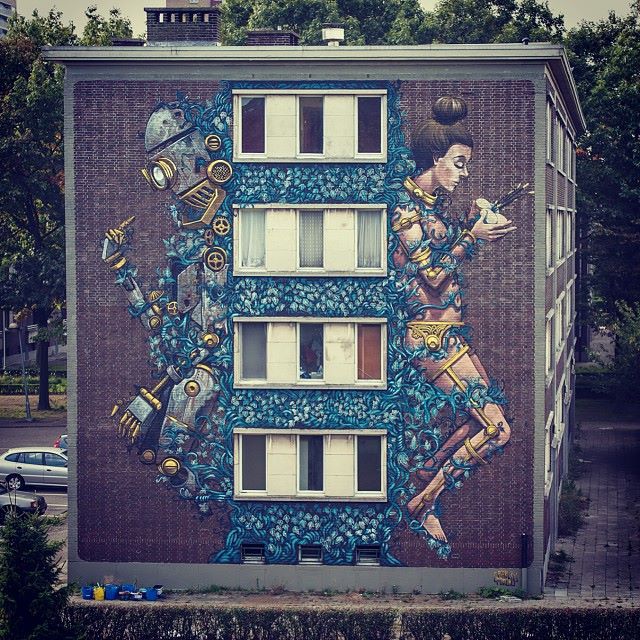 The artworks of Pixel Pancho are not just images, they tell complete stories. His works can be admired all over the world, from major cities in Europe, like Belgium, to important places in Mexico and the United States. In most works he shows the humanisation of the robot, which he expresses a personal stamp on all his works.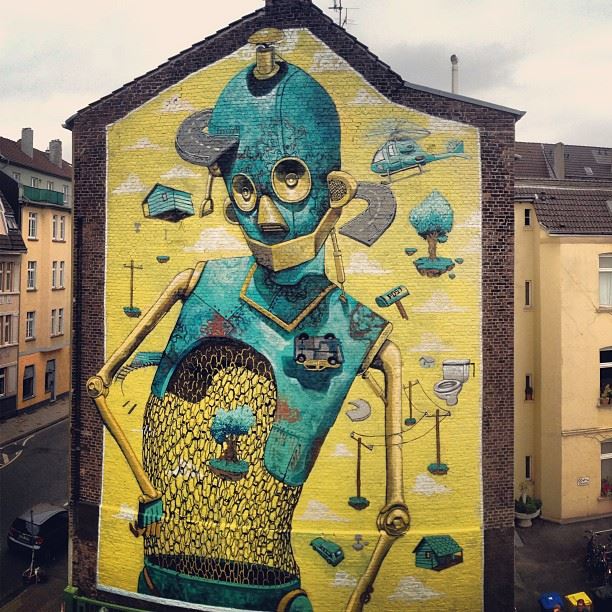 Pixel Panchoooo!