Sit
Do you want to buy an artpiece from SIT? Please take a look in our shop
SIT (1976) is a great Dutch talent. In 2008 he left the commercial industry to fulfil his dream and get back to basic, working with his hands. This resulted in a unique and distinctive style in which he mainly works with black, white and grey tones. Due this the spectators gets invited into SIT's imaginary world. His broad oeuvre of sculptures, murals and paintings are very impressive, which regained SIT many recognition of national and international galleries.
SIT lives and works in Amsterdam and is a well-known artist in the city. For the opening of the new building of the Stedelijk Museum Amsterdam (2012), SIT was asked to make an installation. During this evening the artist created a series of works, a Chrono photography, showing a flying bird.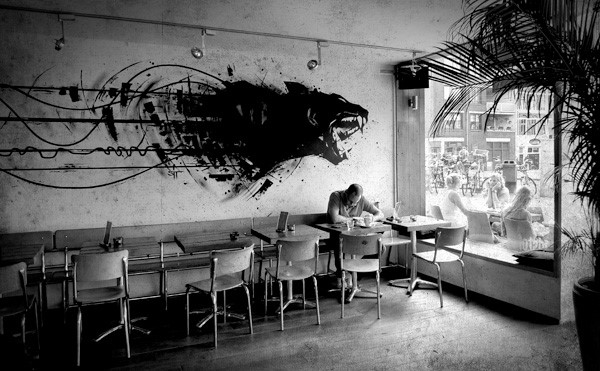 Another famous work of art by SIT in Amsterdam is in café Brandstof. It looks like if this Panther could leave the walls of the café any moment. In addition to Amsterdam, SIT also made a large mural on Texel in which all facets of the island are represented.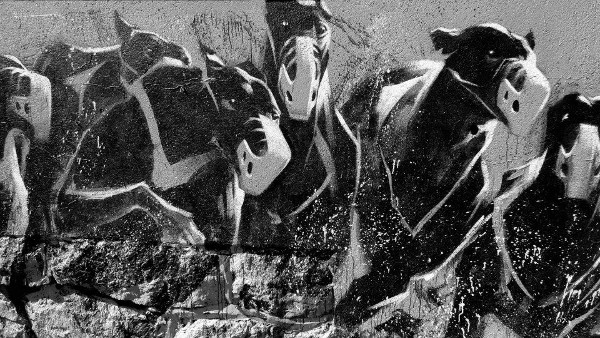 And in Stockholm, you can encounter these racing dogs. According to SIT is this a parallel of our own society and speed with which we live.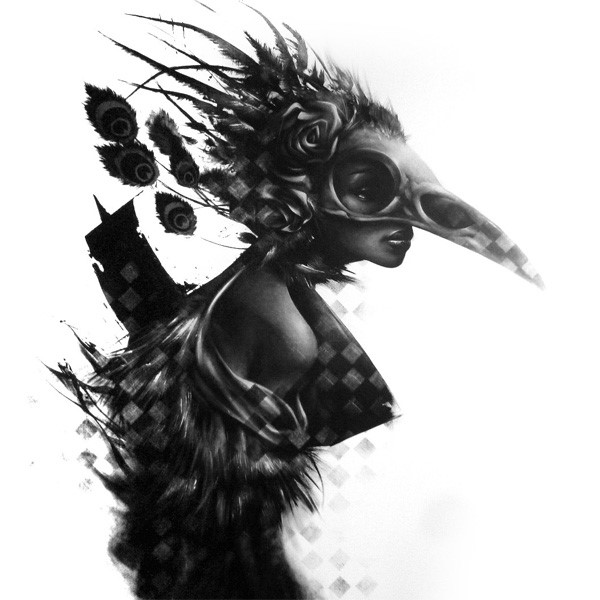 The works of SIT stand out by a particular style. In his work he uses impressive contrasts whereby his images are characterized by an ambiguous discomfort feeling. Behind his figurative images lies a disturbing analysis of our times. SIT has the constant urge to exploit beauty. By using mostly black and white, SIT shows a dark side of beauty and aesthetic sobriety enters his works. His figures represent our daily obsession with materialism and appearance. They are the victims of today's society and vanity stands in the way of a truly ethical life. During human progression, man has lost something along the way.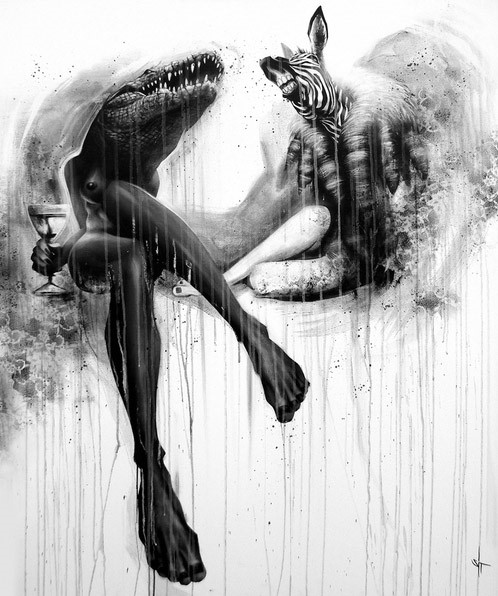 The fine details in his fabrics, textures and costumes are, however, in contrast with this discomfort feeling. These refinements are so sensual and tempting that the spectators gets involved in an attractive spectacle in which humans, animals, and objects flawlessly merge. Characters emerge that are unreal, yet very credible.
His consistency in contrasts provides an interesting tension in his works. Whereby the artwork gets an interpretative function. By stimulating a certain feeling at his spectators, SIT acquainted his audience with a society that has to be not as terrifying as it seems to be.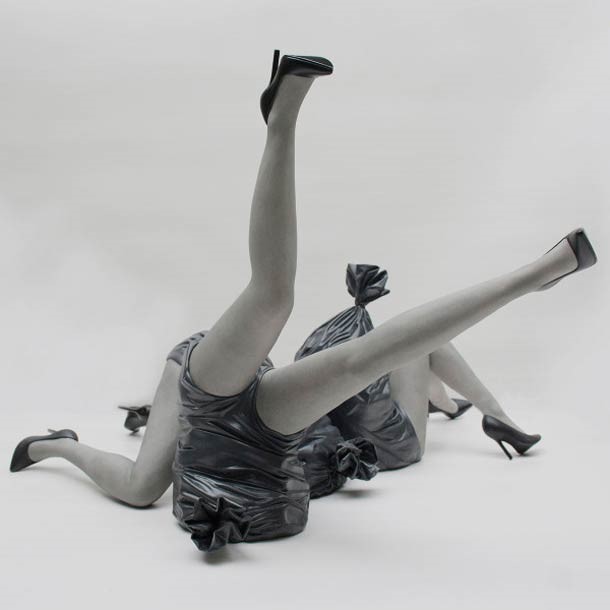 Because of SIT's big talent it is not surprising that his art both national-and international obtains great fame. SIT is represented by the Kallenbach Gallery in Amsterdam. Recognition abroad is noticeable because reputable galleries present his work. A selection of very notable shows, galleries and projects are; Scope Miami (2014), C.A.V.E. Gallery LA (2013), Poster and projection on Ziggo Dome for Pearl Jam (2013) and the Jonathan Levine Gallery showed his work during Art Basel (2012).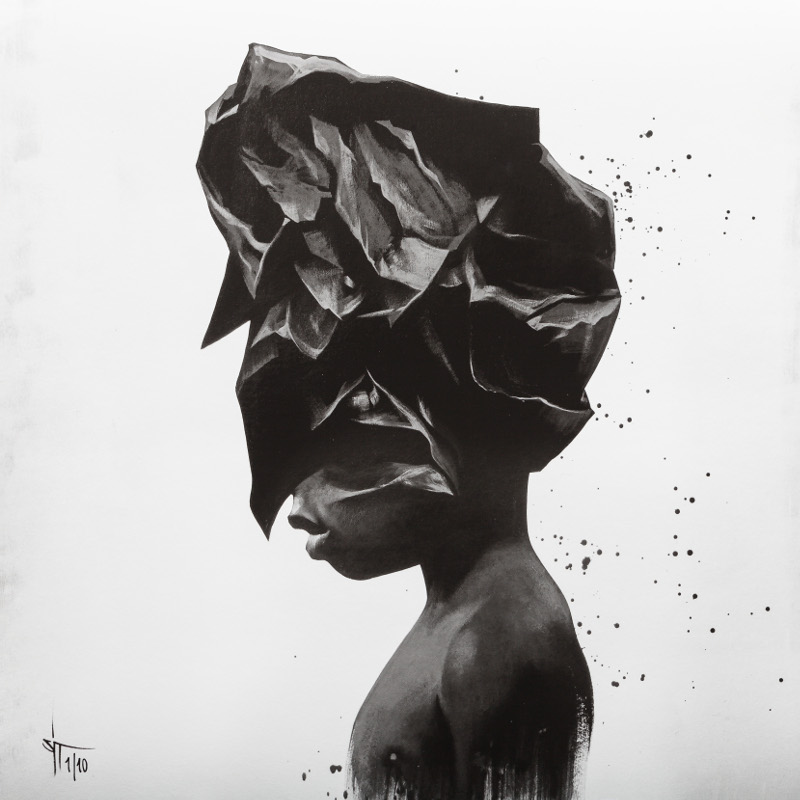 'VouzDouz' no. 1 is the start of a new series with the title ' VouzDouz '. Sit always works in series which he then gives a title and number. It is therefore very unique that we have got the opportunity to offer you number 1 of this very new series.