Zaira
Do you want to buy an artpiece from Zaira? Please take a look in our shop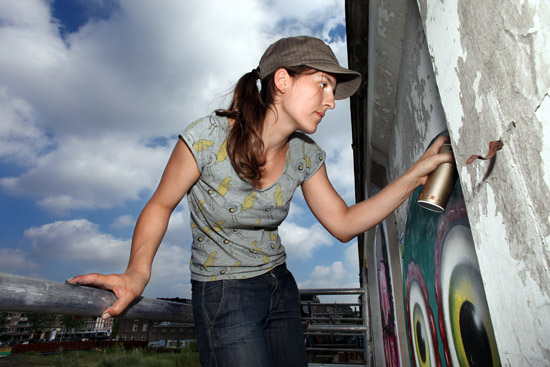 Zaira (1983, Switzerland) lived with Bustart to Amsterdam and also moved back to Switserland. The style of Zaira is very recognizable. She usually works with brightly coloured animals such as birds and butterflies or she creates attractive female figures. The decorative elements around the figures make the piece a complete unit.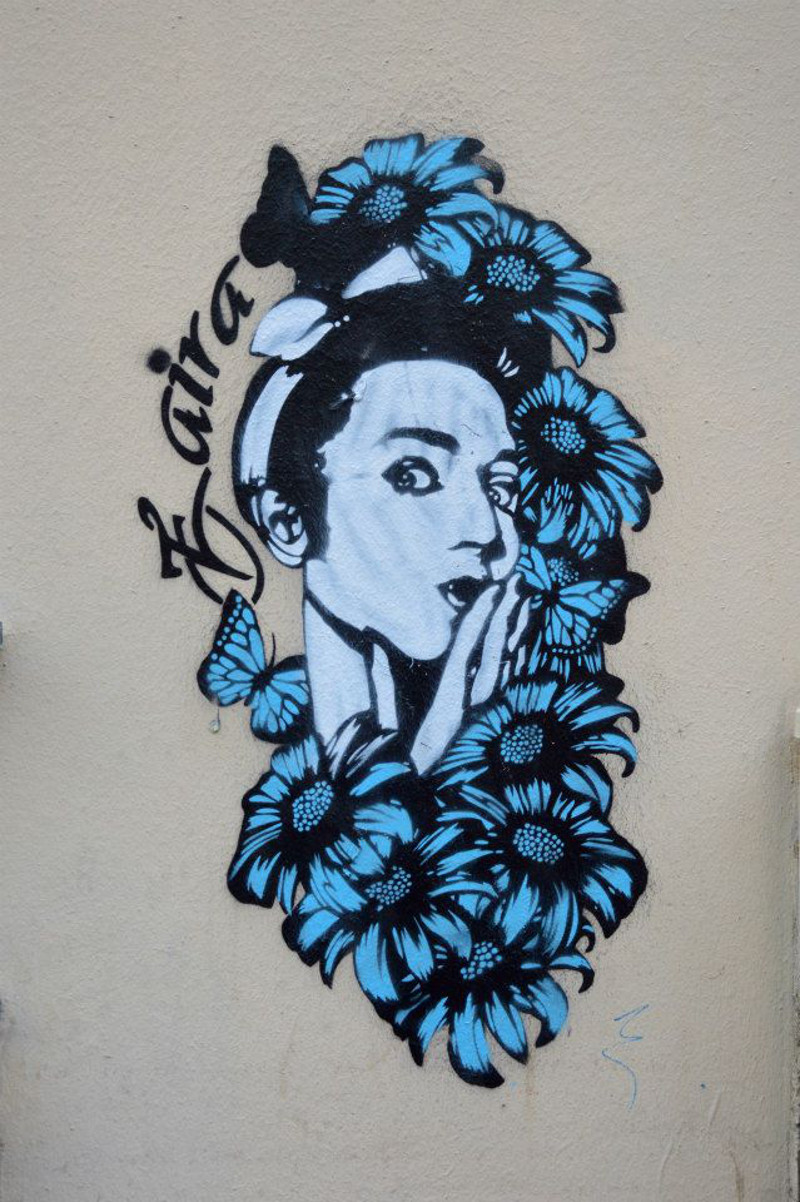 Creating cities is a style she now does for a couple of years. These cities are an environment with activity, graffiti and street art. She creates an imaginary city which still looks really recognizable.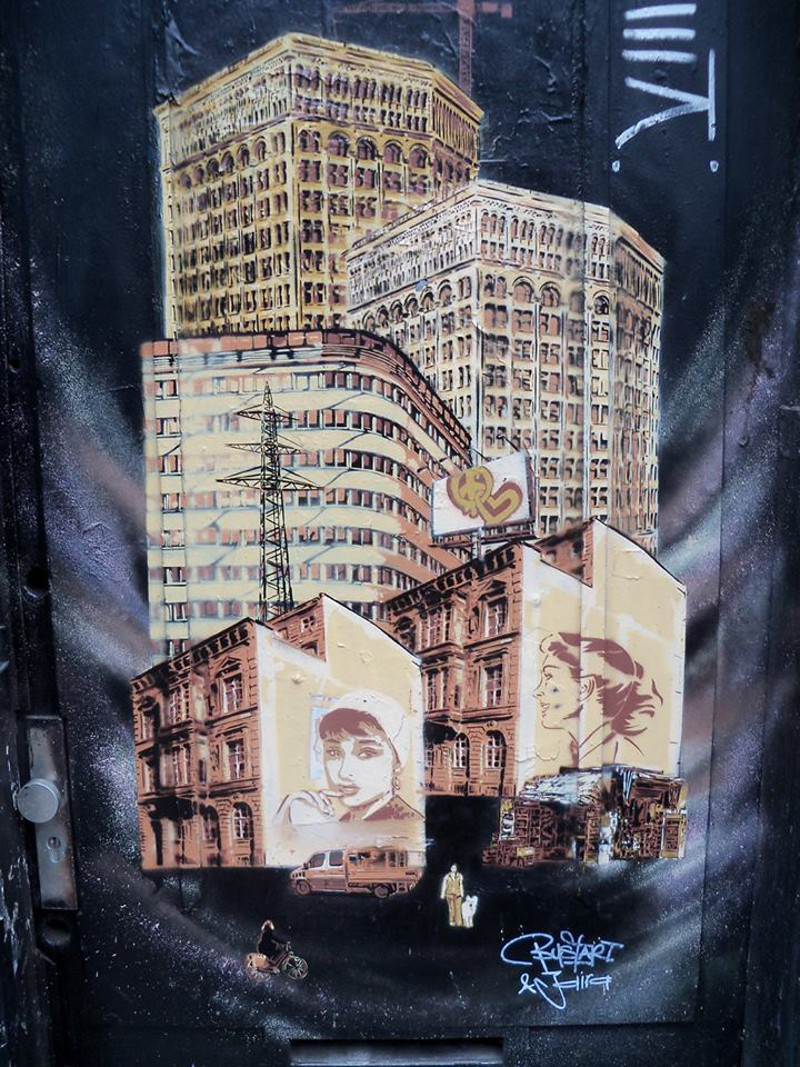 Zaira uses many different mediums such as acrylic, stencils, spray cans, oil and plaster. Actually, there is no medium that she doesn't use. But she also works a lot with stencils. She adds lots of stencils to create multiple layers. This gives the work a nice depth.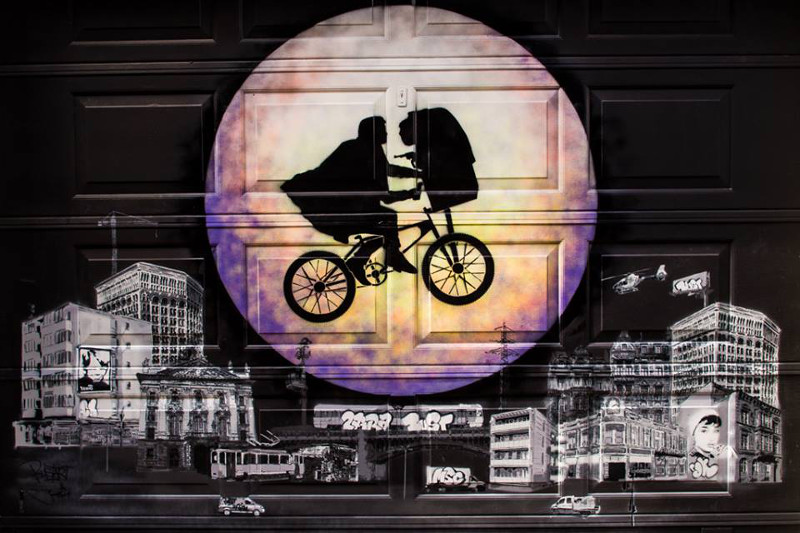 One of the main exhibition she had was her duo show together with Bustart at the GO Gallery in Amsterdam (spring 2014).
In the aftersale of Urban ❤️ Basel we offer you an original canvas (including frame) of one of the imaginary cityscapes she and Bustart created. This work 'Munich' is created with many layers of stencils, is an original and signed by the artists.