Zeus
Do you want to buy an artpiece from Zeus? Please take a look in our shop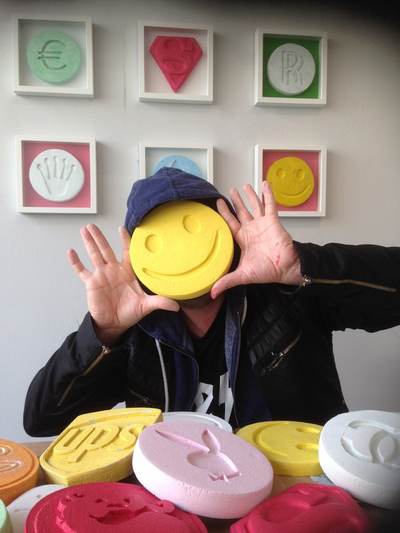 Zeus- solo exhibition 'Pills' at Prescription Art, Brighton (2015)
Urban culture is the main inspiration for artist Dean ZEUS Colman (1968, London). This inspiration results in an innovative fusion of graffiti techniques and typography, fine art and sculpture and reflect both his background on the streets and his formal training at Chelsea College of Art. Zeus is known as the 3D graffiti pioneer, who spreads a lot of love with his artworks, but he has more skills.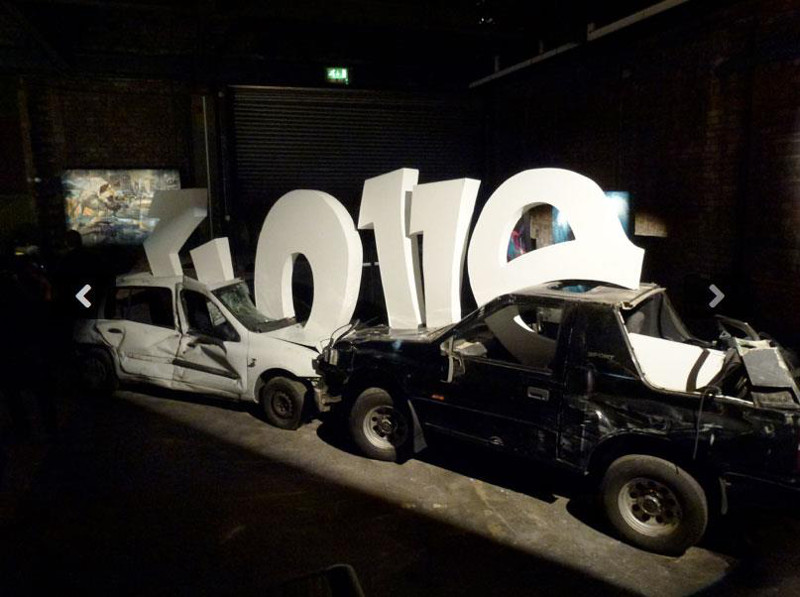 Zeus- Cans Festival. Leake Street Tunnel, London (photo: Mikey Easton)
Dean Zeus Colman can be placed in the long tradition of the graffiti- and street art scene. His middle name became his tag during the 80's and his tags could be found anywhere in and around London. During this time he got in contact with Tim Westwood who asked him to make a design for his new, and one of the first, Hip Hop Clubs called Spatz (1984). During these days, Zeus obtained a really good name in the art scene. He even learned Prince Charles how to spray paint as part of a Princes Trust initiative.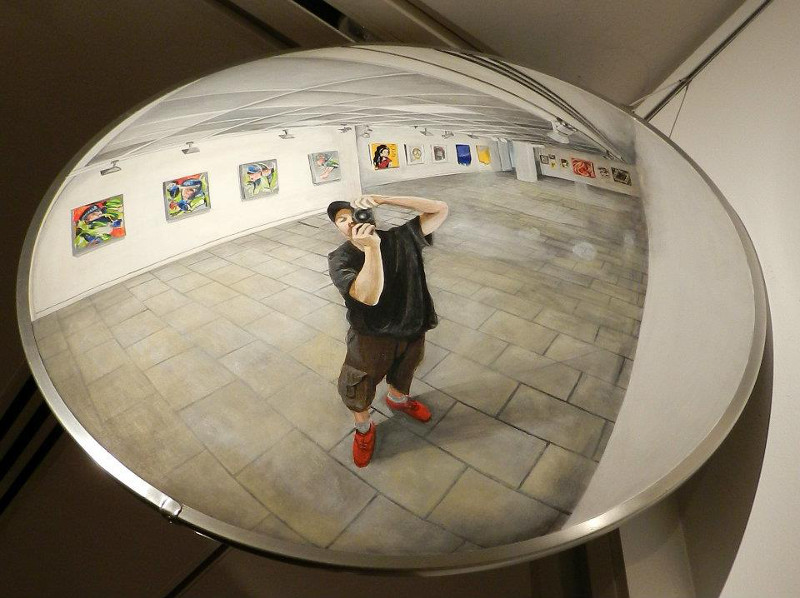 Zeus- Mirror.
Besides spray-painting Zeus is also a really good painter. Combining graffiti with urban influences and complex architecture results in paintings which are a brain game for the spectator. His realistic appealing paintings even give another dimension to painting itself.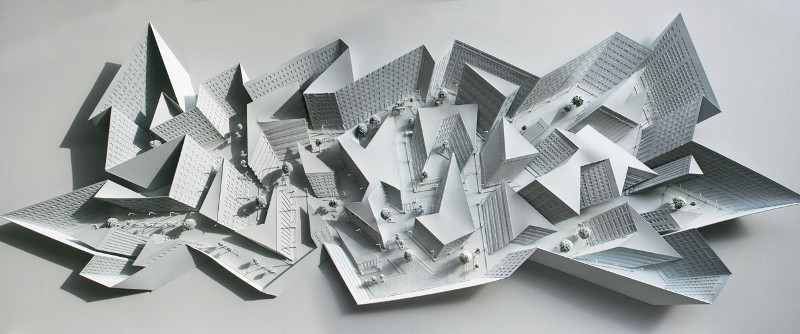 Zeus also took his art to a higher and more difficult level by creating three- dimensional sculptures. These sculptures have difficult crafts, are perfectly made with a lot of attention and always enclose an underlying statement.
Zeus- Lovetank
The works of Zeus always contain a good dose of humour. A melting rocket ice-cream, a monopoly game called 'Streetopoly' in which the street names are replaced by street artists and XTC pills who become an artwork.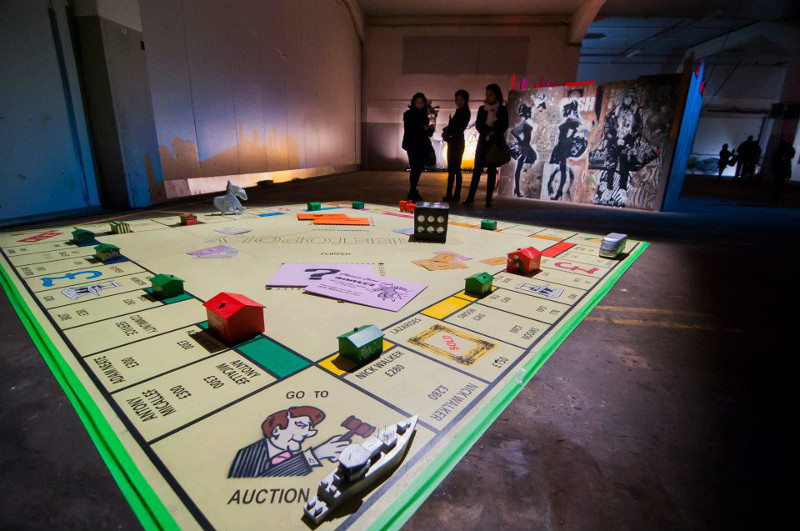 For the Urban ❤️ Basel aftersale we offer you 'Mitsubishi' which for many of you will remind you of the good old days. This artwork is an AP (Artist Proof) of the series 'Love is a Drug'. This artwork is framed and signed by the artist at the back.