Do you want to buy an artpiece from Ramon Bruin? Please take a look in our shop

Ramon Bruin, born in 1981 in Alkmaar (the Netherlands), creates very realistic drawings in which it looks like the figures will come out of the paper any moment. Optical illusionism, as Ramon Bruin calls it himself, goes beyond the 2-dimensional surface. By playing with the Visual properties of human kind and the characteristics of the flat surface, Ramon Bruin creates works of art where one should look concentrated to the illusionism to be understood.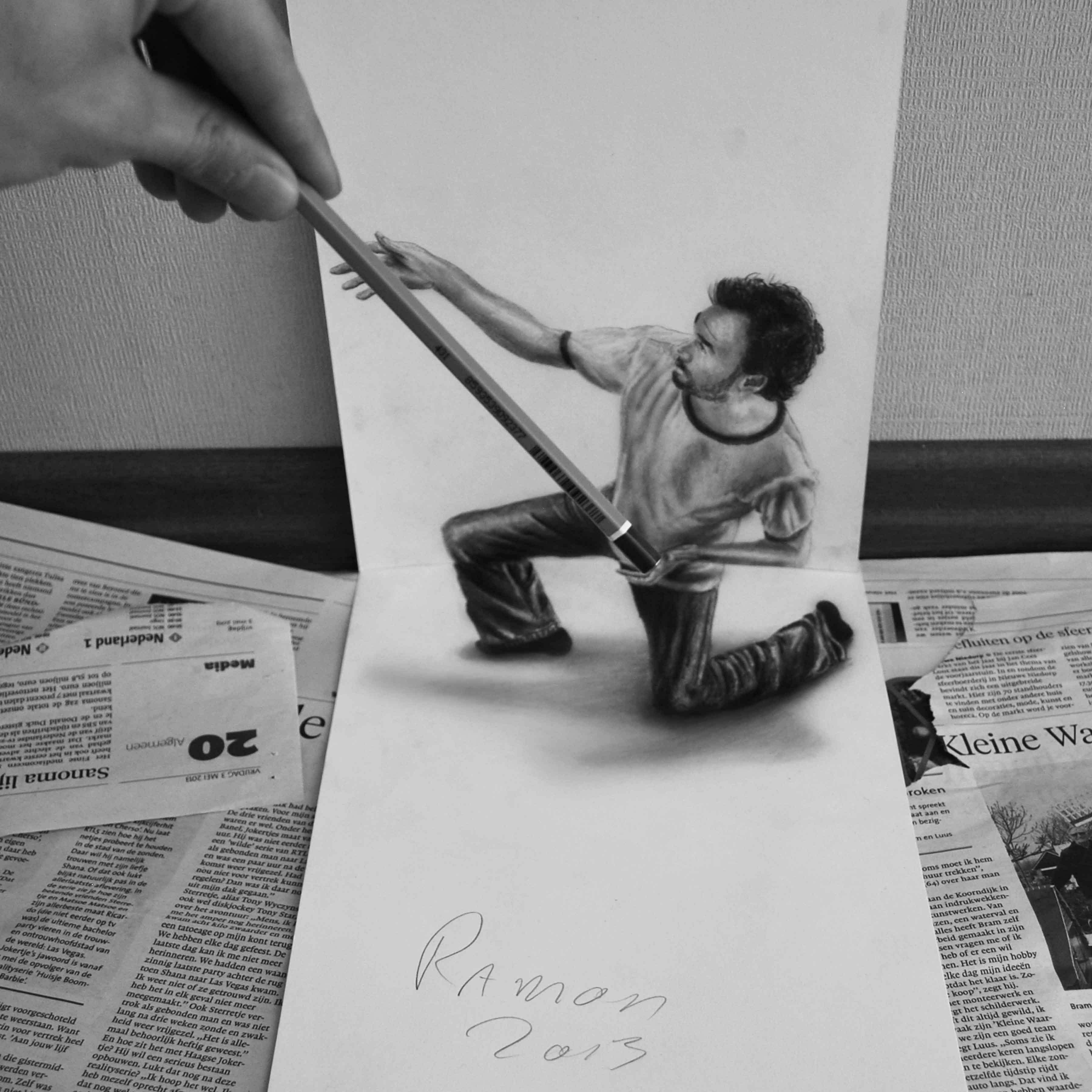 By connecting multiple sheets of paper he creates a three dimensional version. He developed this technique beside his studies as an air brush artist. He began airbrushing about 12 years ago and this has resulted in a private company called JJk airbrush. In 2012 he launched with optical illusionistic drawings and immediately he internationally broke through. He received much media attention by his new drawing technique. His well-known ship (While Sailing Through the Thoughts of my Imagination) will by many be in there memory forever.



Although Ramon is not a streetartist, we asked him if he wanted to make a drawing for us because we find his work so special. He choose the theme StreetArt in this work. This has resulted in the optical illusional drawings in which graffiti has become the starting point. The picture of the drawings is printed on 220 grams Epson enhanced matt papier and is a unique edition of which only 10 pieces will be sold. All works are signed and will be delivered with a certificate of authenticity incl color copies of the original sketches to experiment with.

A nice piece of art that you can watch for hours!