Do you want to buy an artpiece from Carl Kenz? Please take a look in our shop

Carl Kenz (Germany) was inspired by graffiti artists who have more to offer than just placing a tag. In 2008 he founded his own company, ArsVivenda.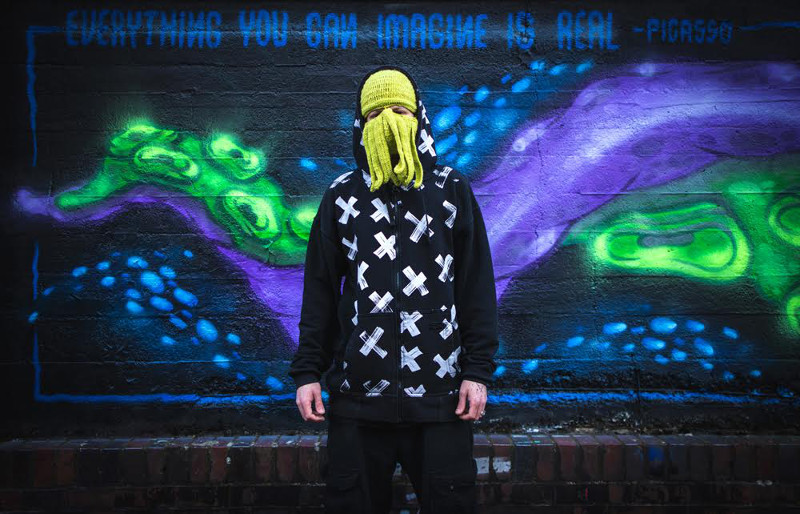 Carl Kenz creates his own humorous surrealistic world which invites to reflect to. KENZ is decisive inspired by graffiti, animation, faces in the crowd and the daily terror of the News. KENZ melts all his new information about life, loss, lust and the logic of the empire into pictures for galeries and the real world ever since, starring or inspired by his "tentacle-izm".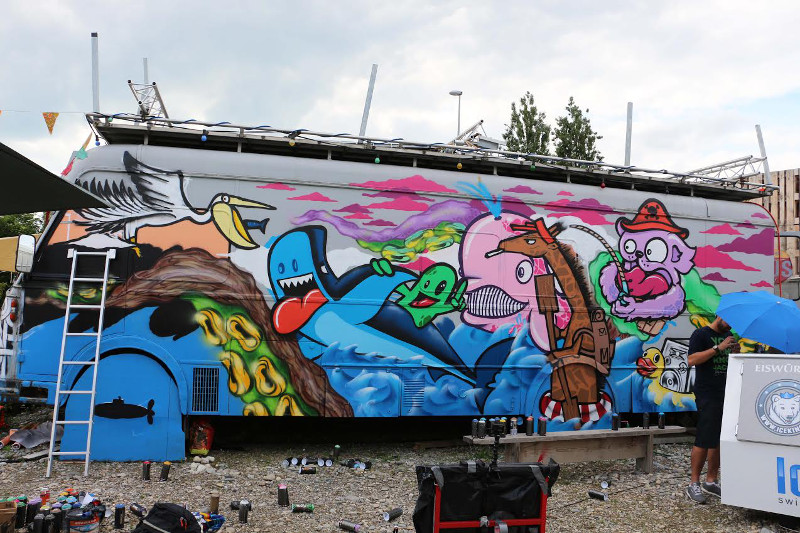 KENZ- together with Bustart and Zeim. Bustruck Scope Artfair (2015)


His fleshy tentacles are leading their own life. They come out of the wall to grab you, they elaborate with characters from other artists and they are mysterious. These tentacles are more and more developing en appear in different situations.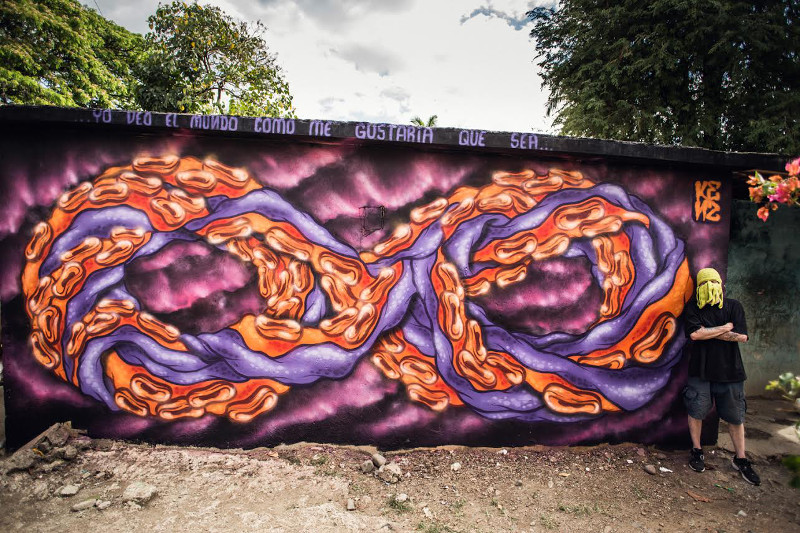 During Urban ❤️ Basel. KENZ was really active in painting. At several spots he created explicit works. One of these works was near the entrance of artfair Scope (see photo).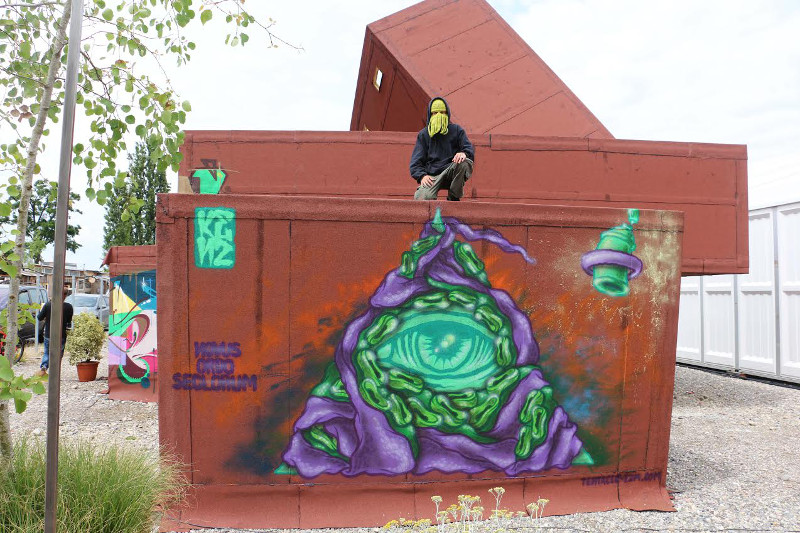 For this aftersale we have one original canvas 'Mindstate', painted and signed. Five original drawings (framed) from the series 'Karma'. Each of these is unique and signed. And one handmade silkscreen print (edition of 10).