Do you want to buy an artpiece from Gnasher? Please take a look in our shop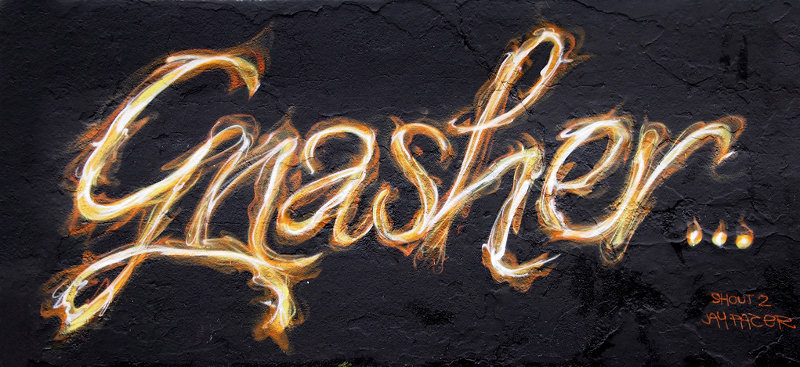 Gnasher, Davis Nash, is an varied artist, can create anything that comes up to his mind and he produces realistic figures with an original creative twist.

Gnasher started his graffiti carrier in 1985 in Harlow, Essex. At that time there was a growing graffiti scene with Kanz and Fuge leading the way. They had a lot of knowledge of various artist which visited Harlow. Gnasher was really impressed by the characters those guys created, therefore he saw them as his inspiration source.


After many years tagging he decided to start college of art in 1993. He left the graffiti scene and focused on graphic design. This graphic knowledge is strongly reflected in his work, but his passion, making graffiti, he never really released. In 2009 one of his friends invited him to go spraying outside again, he took some cans and his passion was reborn.

Gnasher has a good doses of humour. About his alter ego Gnasher, which was his old DJ name, he says; 'I'm a failed house DJ. Have you ever heard of DJ Gnasher, thought not!' He might be a failed DJ, but with his art the opposite happened. Gnasher is a really active artist who developed himself to a high level of making art. He works both as a free artist as well as commissioned. He often makes characters from movies he loved since his childhood. In these works he makes a combination of his own creativity combined with an existing image. He made a lot of murals in- and around London, but also living rooms, restaurants and events are brightened with his wonderful designs.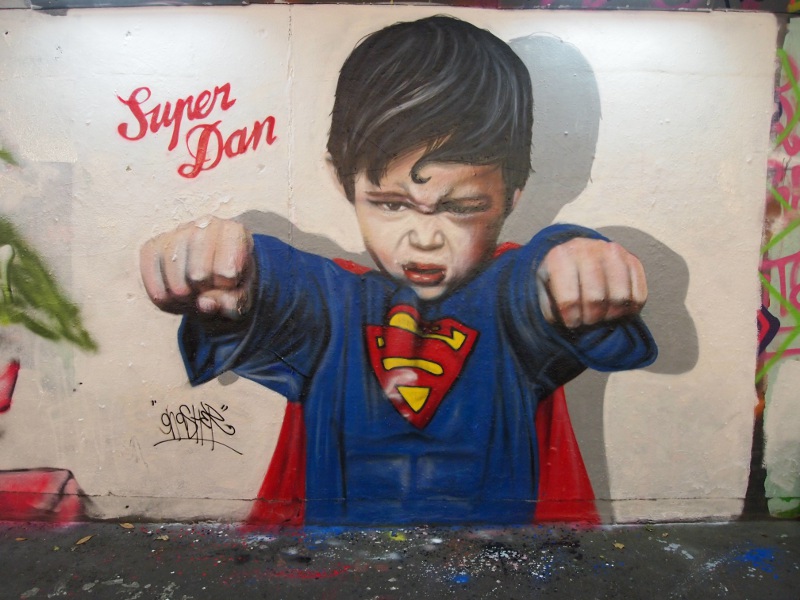 Although recently he makes a lot of figurative images, graffiti will always be on his mind; 'I've recently stopped lettering at the moment. But, would like to start again. Hopefully experimenting on 3D and organic styles.'

'Moreover, I'm just a spraycan artist and paint with a lot of writers.' Gnasher is both an individual artist as well he works with other artists and writers. From his hobby he made his living.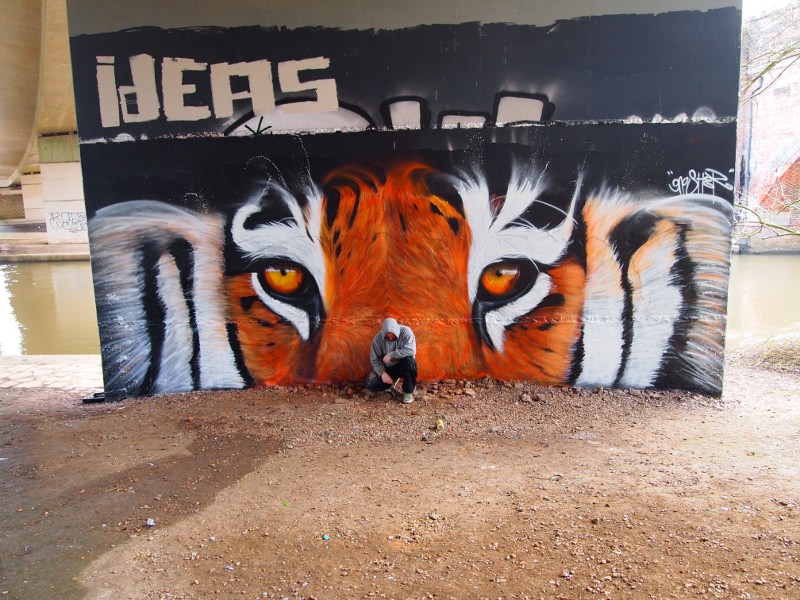 One of his strongest features is making very realistic animals. For StreetArt.nl he decided to make a crow. Each crow has a strong individual personality, the expression of the animal and the explosive use of forms and colours at the background, makes it a strong stand- alone image. Each work is hand painted and all are unique because of the different colour combinations. Therefor we are really proud to present to you, an unique Gnasher artwork which shows all the best of the artist. Creativity, unique style and his own characteristic way of making art.




We've donated number 1/10 for charity to Dutch radiostation 3FM "Serious Request", so number 1 is not available anymore.