Do you want to buy an artpiece from Dzia? Please take a look in our shop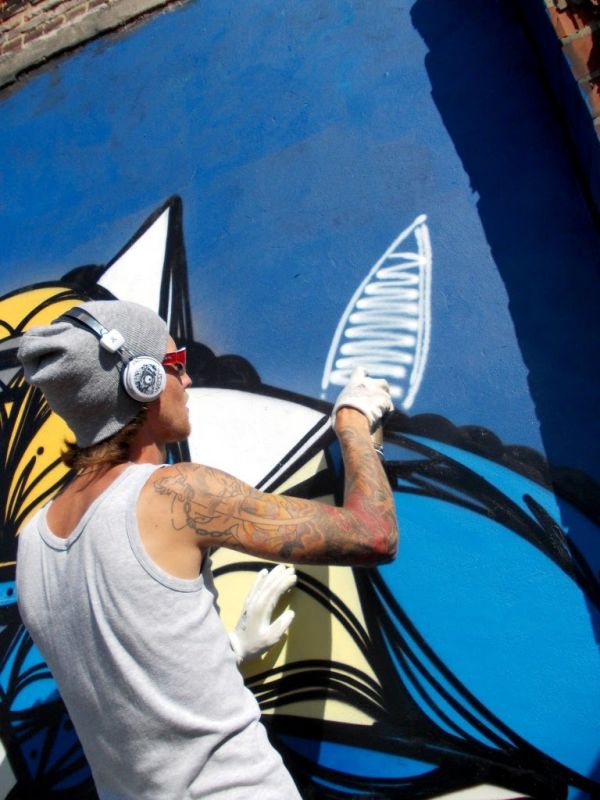 The art of Dzia Krank is colorful, playful, creative, recognizable and has a high graphic quality. 'It is more than just art, it's something you will feel and see' according Dzia, and we certainly concur with this.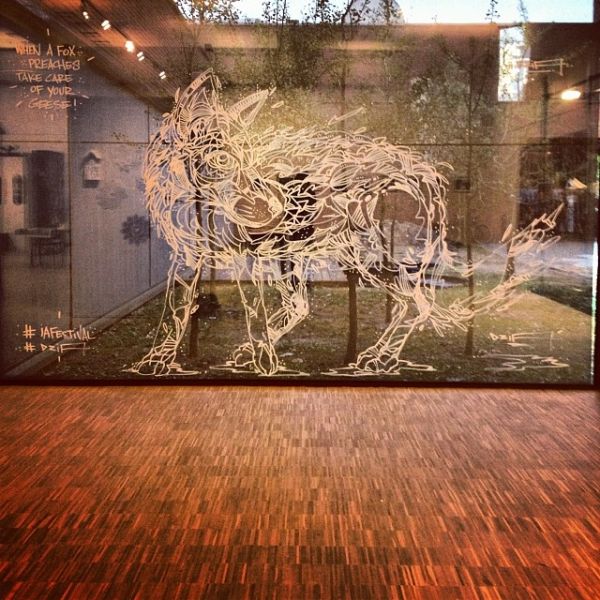 Dzia, originating from Belgium, is a multi- disciplinary artist. He makes both drawings, stencils, sculptures and murals. A common theme in his work are animals. Animals that watch over the city like this pelican in Mechelen (Belgium). And the fox that he has made for StreetArt.nl. His animals are made up of complex graphic lines in which he creates a recognizable style that evolves in his species.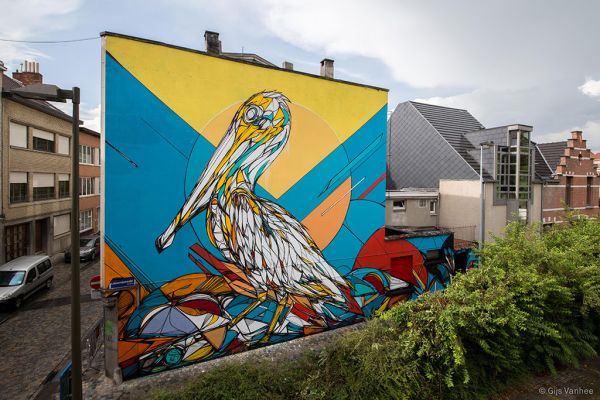 Photo by Gijs Vanhee

'It is raw emotion at its best and worst "says Dzia about his art, and the rawness is what makes his work special. Dzia regularly cooperate with several artists from which interesting works of art arise. He is often looking for abandoned places and buildings in Belgium to 'blossom' them up by adding the element of 'art'. For example, the abandoned building in Harmonie Park in Antwerp which he (and Gijs Vanhee) brought back to life by making colorful paintings on the panels of the closed passages. By doing so the magic structure of the building is emphasized again.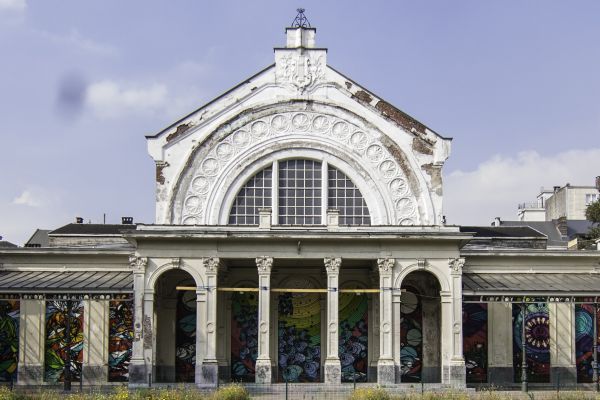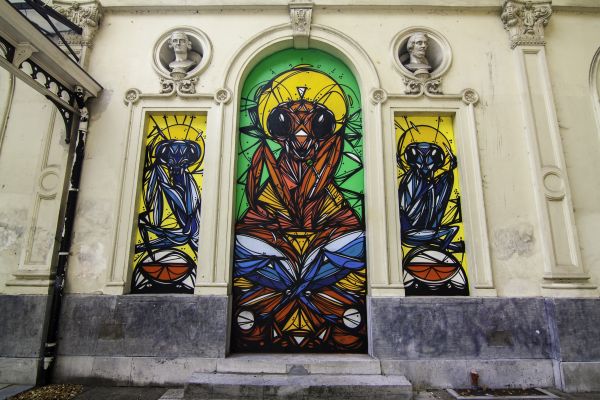 These raw emotions also comes back in the works he has created for StreetArt.nl The sly fox in the deserted forest is a powerful image to interpret. By using gold and black as raw colors, he creates an interesting tension in the work. Therefore, your own interpretation will fulfill the work.




Besides the free work, Dzia has also collaborated with major creative companies like Converse and Eastpak. He also publish his own magazine called 'Krank' four times a year. A multi- creative and active artist who we see as an unique talent.

Therefore we proudly present to you "Golden Fox".