Do you want to buy an artpiece from Bustart & Zaira? Please take a look in our shop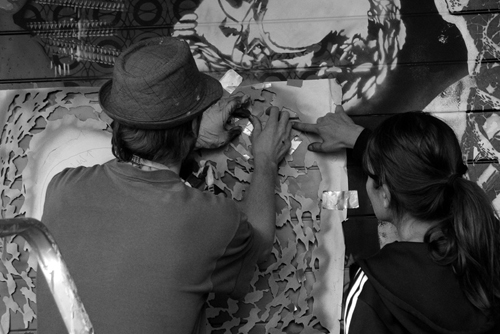 Photo by Gery Fisher

Bustart and Zaira (Switzerland) are valued, varied and special artists who get a lot of recognition for their work. Together they create many beautiful murals, paintings and installations. And as an artist duo they were extremely productive in and around Amsterdam. Bustart and Zaira have a bold and stylish design with often a society critical message which makes the spectators think twice about their art.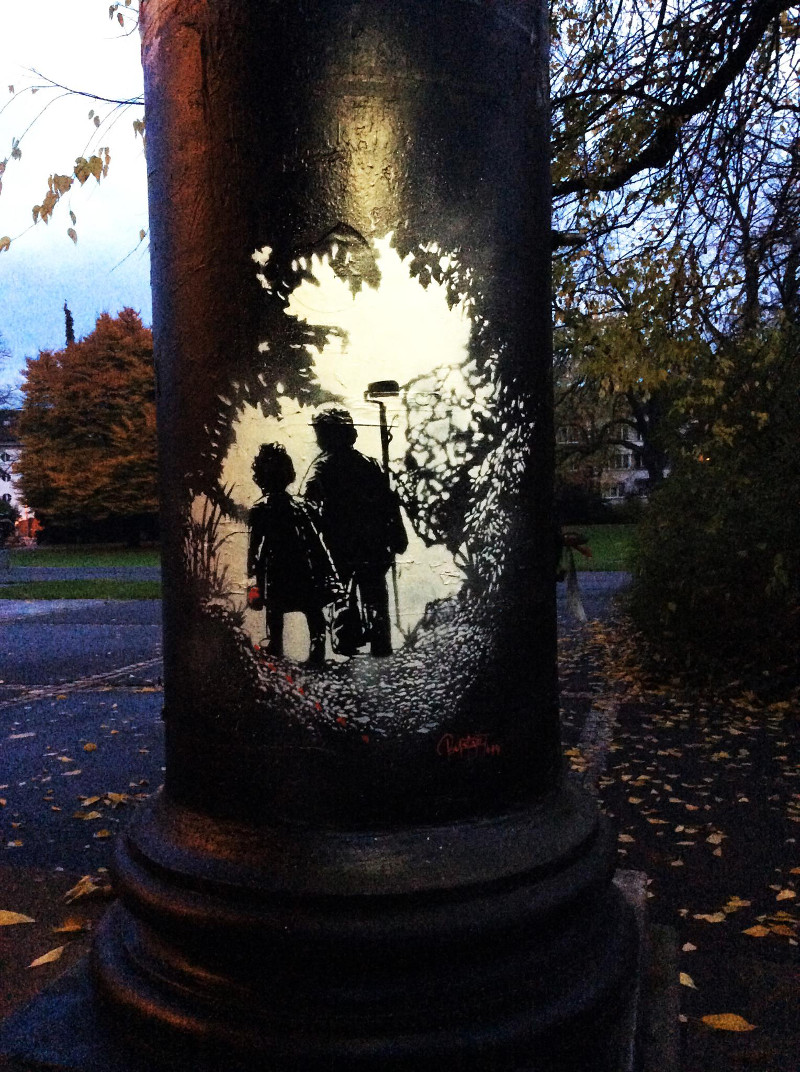 Bustart wants people to speculate about his works. He touches and influences the spectator with his works that can be provocative. But at the same time he uses motifs that are calm, friendly and very engaging. Zaira's style is playful, pretty, colourful and detailed. With them moving to the Netherlands, Amsterdam and surroundings were transformed into a true street art paradise. One of the streets where they were really productive is the Spuistraat. But in addition to work on the street they also have solo exhibitions, many national and international exhibitions, fairs, shows and events on their name.

Bustart and Zaira also work regularly in partnership with other artists under the name Multi-syndicate (MSC). They use many different techniques and they have a unique distinctive style. Some of their stencil works contain more than one hundred layers of stencils. The works they create in their Studio is inspired by the ideas they get from the streets and the (current) culture.



The duo is known for leaving question marks to the observer about the topics they tighten. For the Museumnight, they made an installation of five flower boxes. One side shows the trade of the tulips with a connection to the Tulip mania in the period of the golden age in Amsterdam. During this period, prices rose significantly for the bulbs until the market suddenly collapsed. This painting shows a child smelling the August Semper, a variety known for its most expensive Tulip sold during Tulip mania. Some people even didn't believe that it was a real flower, because they only knew from the books. In front of the installation Zaira created fifty handmade tulips.

The other side of the installation shows the negative side of the trade. A little boy manufactures clothing. This side shows the Western world power over thousands of working children. It is a fact not everyone likes to think about, but which should be discussed according to the artists.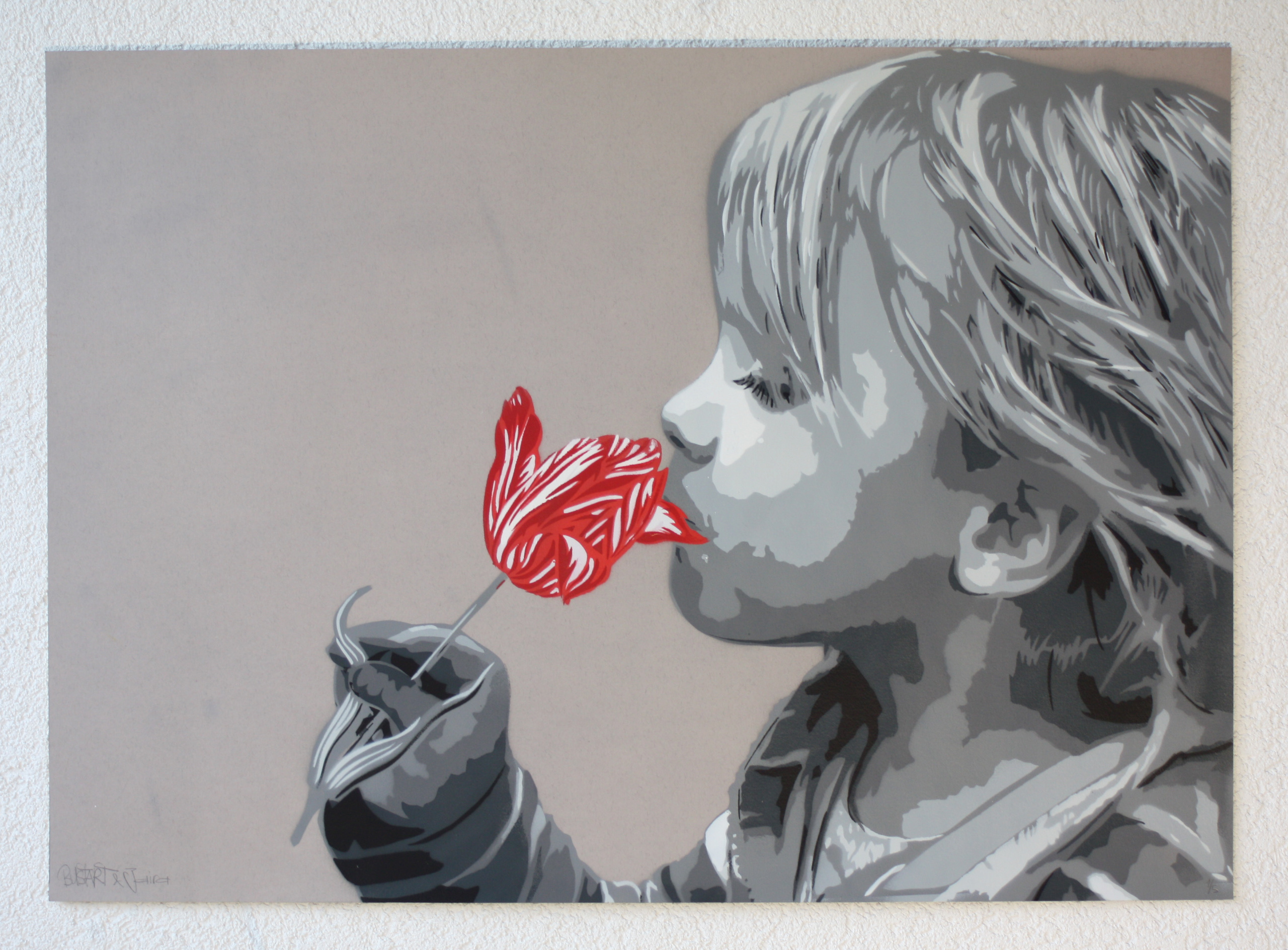 For the Museumnight Aftersale Bustart and Zaira choose to create a handmade print. The image is based on the girl with the August Semper or better called Golden Tulip because of the high value at that time. This special limited edition of five prints is unique and of high quality. If you are interested in the original installation, please contact us.