Do you want to buy an artpiece from Broken Fingaz? Please take a look in our shop

Painting since 2001, Haifa-based and internationally renown Broken Fingaz are credited with being one of Israel's first graffiti crews and pioneers for their kind of work.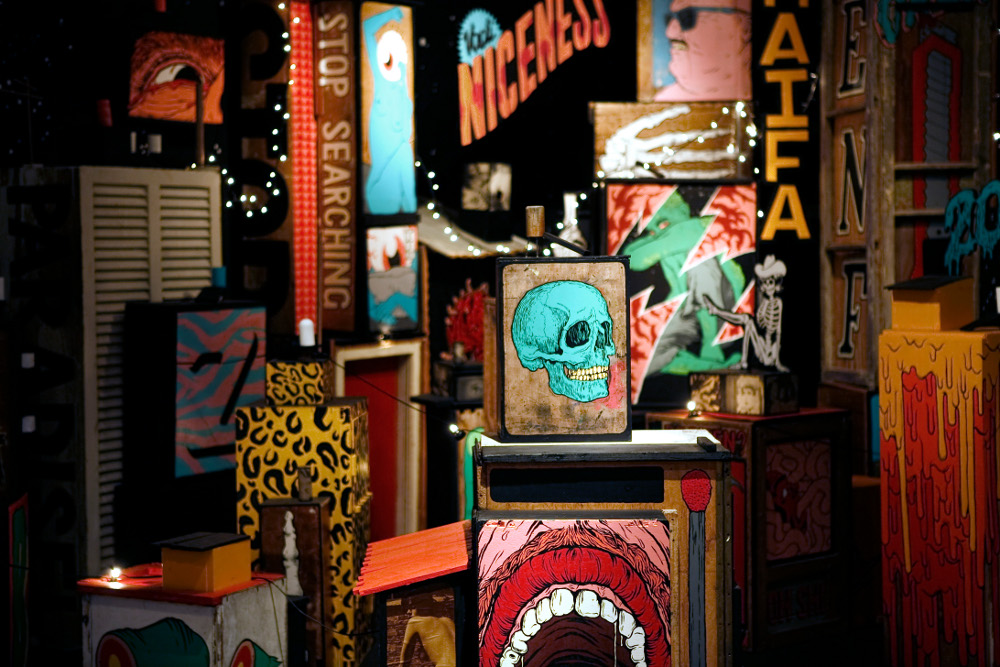 Often with psych-pop art references, their work spans the range between street art, illustration and design, on walls outdoors and over the past few years in galleries and museums.

Broken Fingaz street art can be seen around the world as intricate collaborative large-scale murals and smaller pieces. Composed of Deso, Kip, Tant and Unga, the crew's artists are also each known in their own right, doing their own pieces and projects.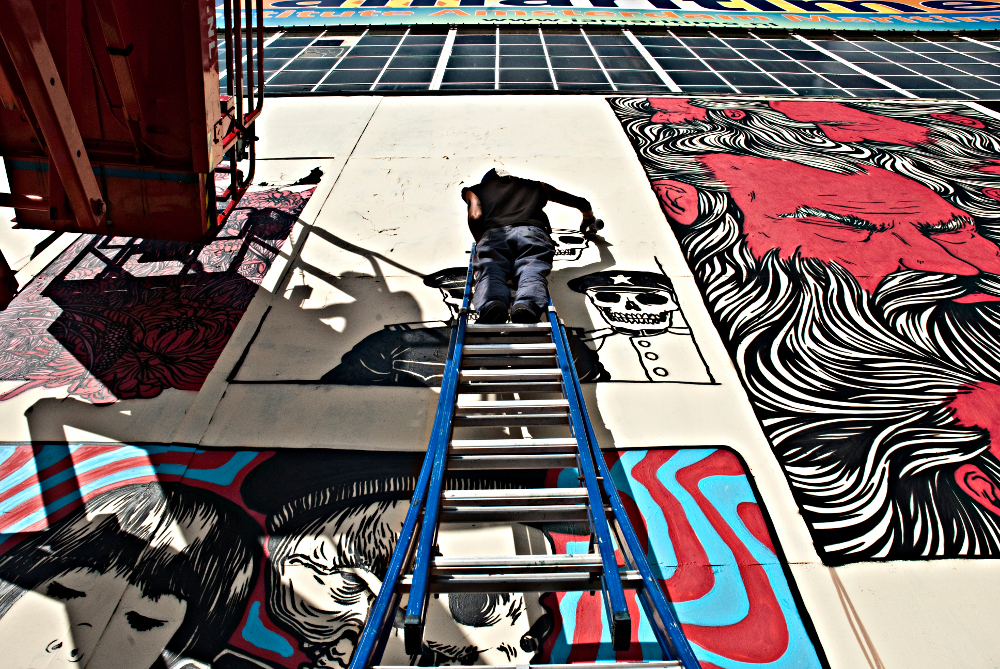 For exhibitions, Broken Fingaz often combine mural elements with installations and framed works that use old materials like vintage paper or wood found at flea markets as their base.

Last year the crew staged their first major UK solo exhibition, Crazy Eye Hotel, in the Old Truman Brewery off Brick Lane, followed by another solo exhibition in Vienna. Most recently they dropped down in Amsterdam to do a two-week project with Stichting MADE CREATIVE (www.madecreative.org) painting a massive mural in NDSM followed by a solo exhibition at Battalion (www.battalionville.com) in Westergasfabriek. They've also presented their work in China, Cambodia, and participated in group exhibitions in Paris and Tokyo.



Next up in 2013…Berlin, NYC and Mexico for wall painting and exhibition making.

While in Amsterdam in early September 2013, Broken Fingaz hooked up with StreetArt.nl to produce this exclusive and limited edition print. The crew found the necessary supplies in the city and got their hands dirty making a print of the "Part of Nature" piece that Deso made for their group exhibition in Amsterdam. They chose to make a print for StreetArt.nl using this piece because it brings together the wall they painted at NDSM and their exhibition in its combination of a skull and flowers, elements found in both sites.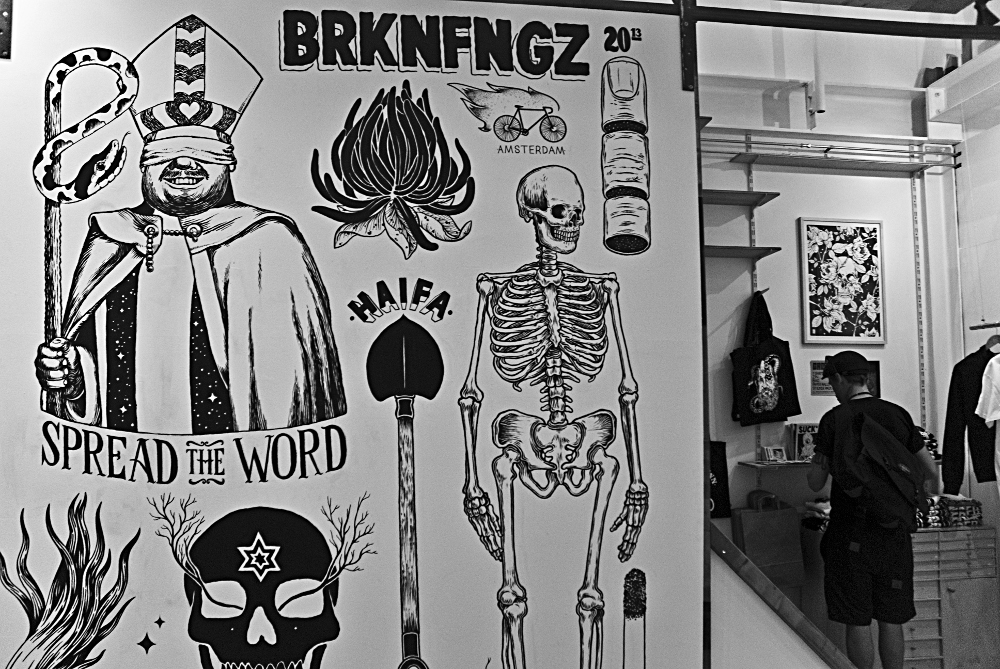 Spread the word!