Do you want to buy an artpiece from Hugo Kaagman? Please take a look in our shop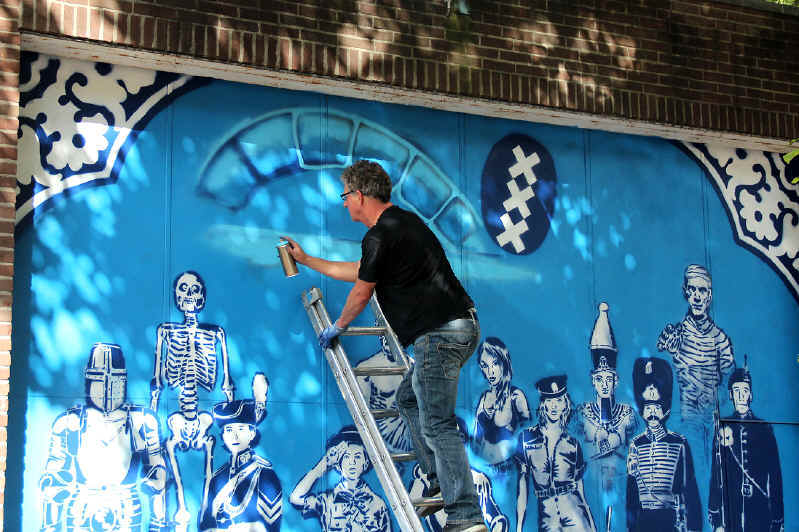 Hugo Kaagman (1955, Haarlem) is known as the Dutch stencil king. In the late seventies Kaagman started as an active and political artist with using stencils. A technique which is used at the moment by many street artists. Kaagman was a pioneer in this area. In the eighties when the streets of Amsterdam were filled with graffiti, Kaagman developed a unique and recognizable style which we still see in his work.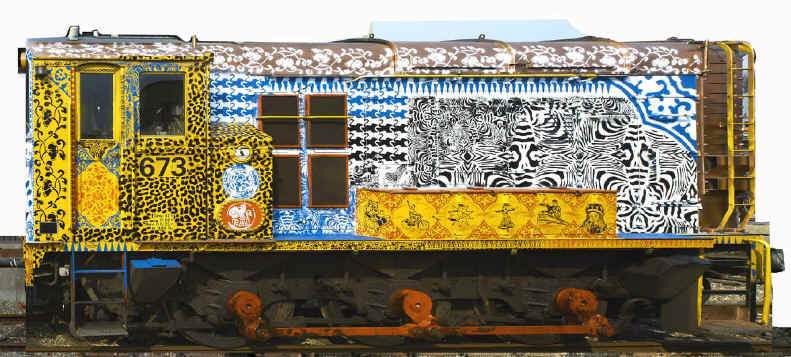 Kaagman is a very successful artist. His work is well thought out, creative, playful, humorous and very recognizable. As an artist he displays the spirit of the society. Politics, reggae, Moorish motifs and blue Delftware are a mix of influences in his work. A beautiful feature in his work is the 'Kaagman motif'. A motif that consists of playful pattern of lines combined with figurative objects or characters.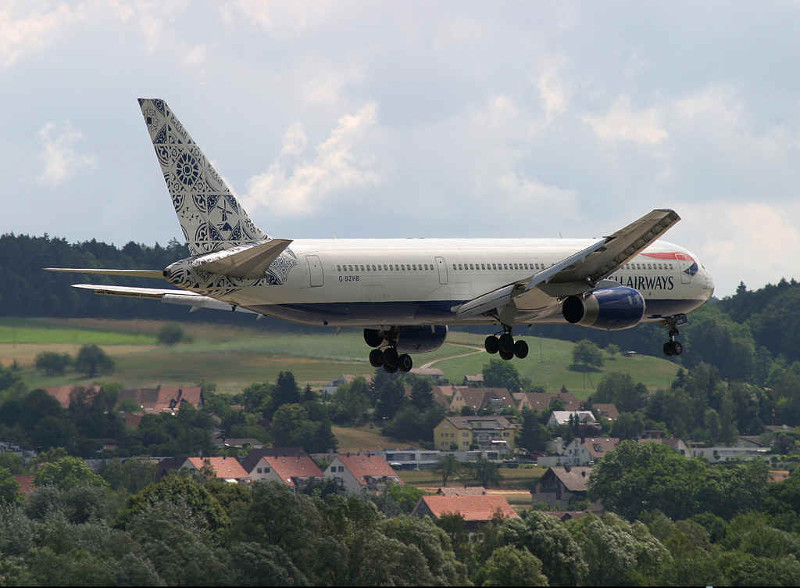 In 1978 he developed the so called 'Delftware arts' which has become his trademark since the early nineties. Kaagman combines the Old Dutch blue Delftware with contemporary symbols in which he offers his own perspective on the current society. This unique style is widely appreciated. For example, Kaagman painted the tails of British Airways aircrafts and a large Jesus statue of Museum Vaals.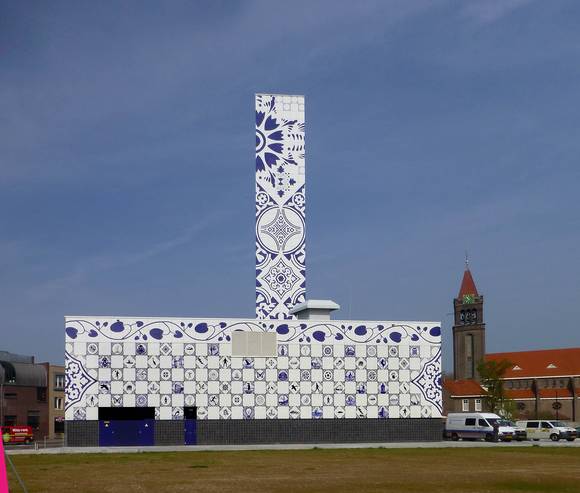 Hugo Kaagman is a much appreciated and recognized artist. His work can be found all over the world. In the Dutch streets, buildings and walls are seen with high aesthetic performances by Kaagman. They contain a good dose of humour. He is influenced by the current society, important idols and the surroundings of the artwork. The work of Kaagman is globally exhibited, for example some of the pieces are included in the collection of the Stedelijk Museum Amsterdam and the Amsterdam Museum.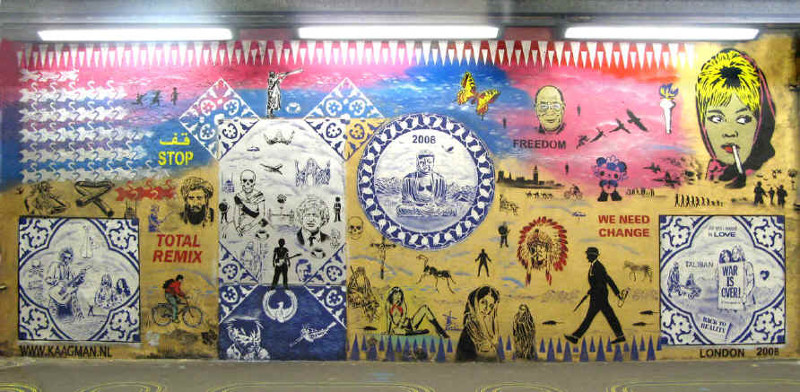 Kaagman is seen as the precursor of the street art movement. A fact is that Kaagman got invited by Banksy and Tristan for the Cans Festival in London (2008) where no other Dutch artist has participated before.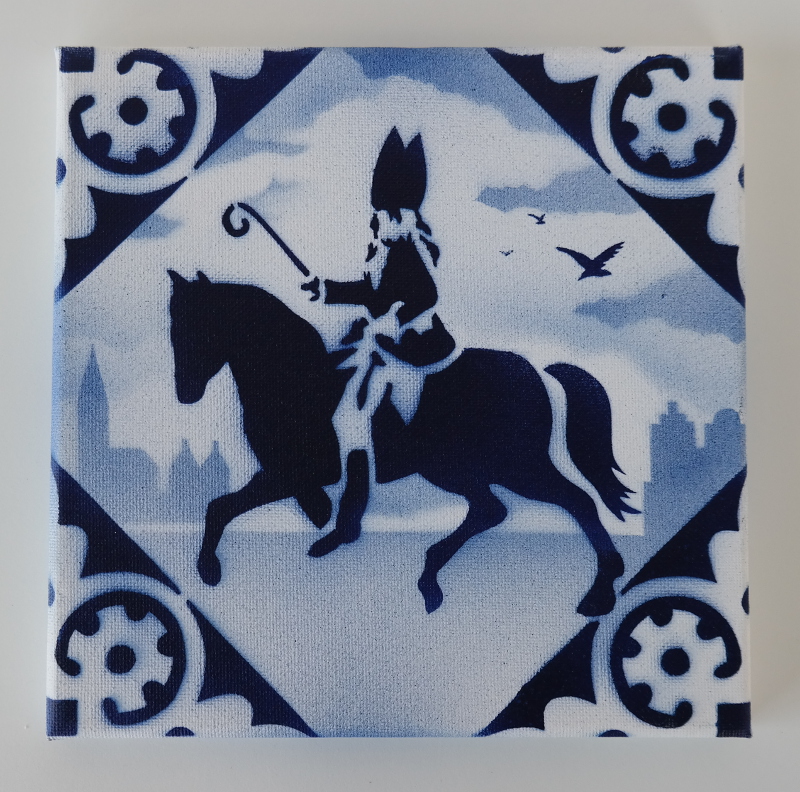 For the Museumnight after-sale Kaagman chose to make a cheaky and humorous artwork which works well with this season of the year. A hand painted blue Delftware Kaagman tile which represents his own aesthetic.