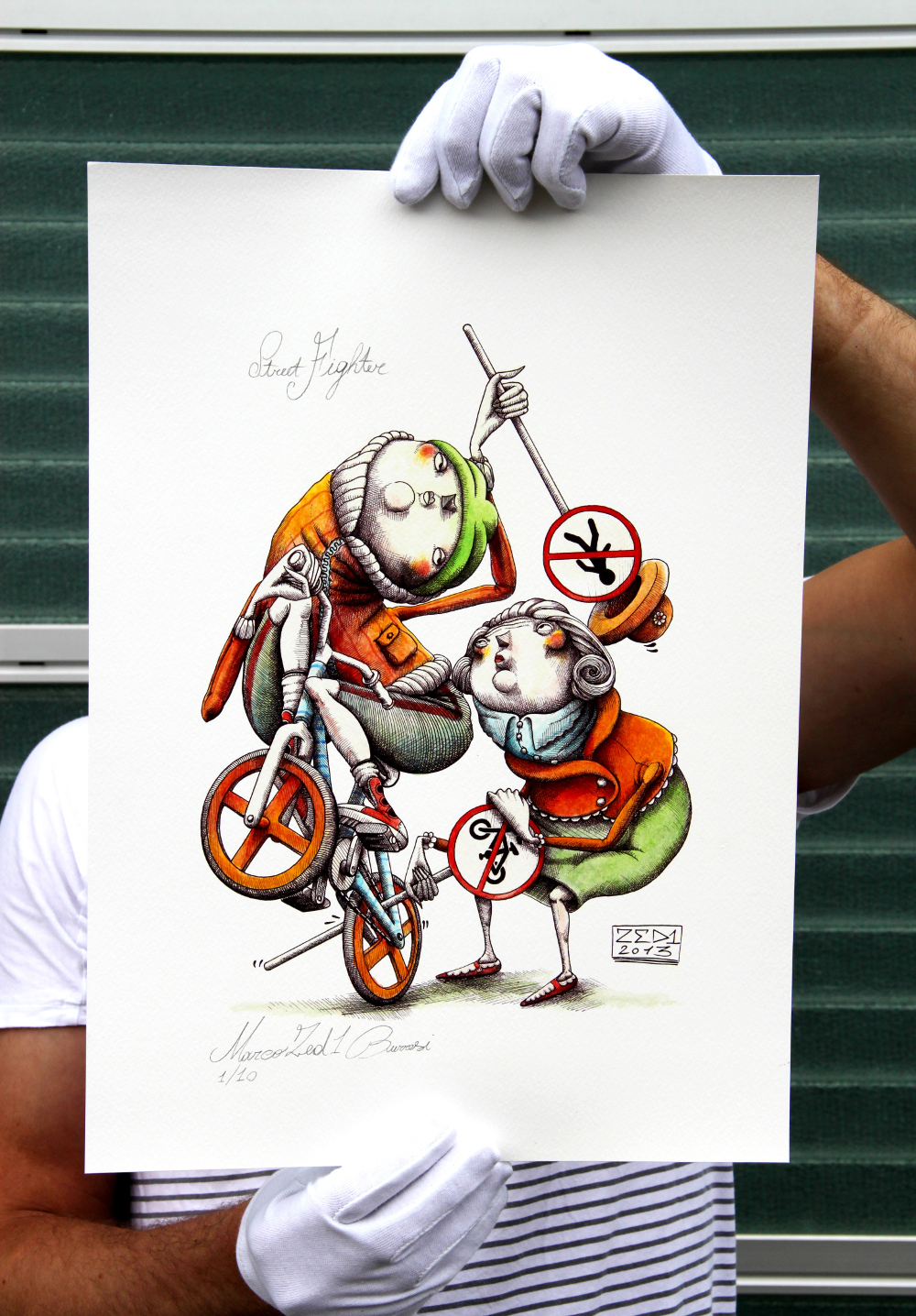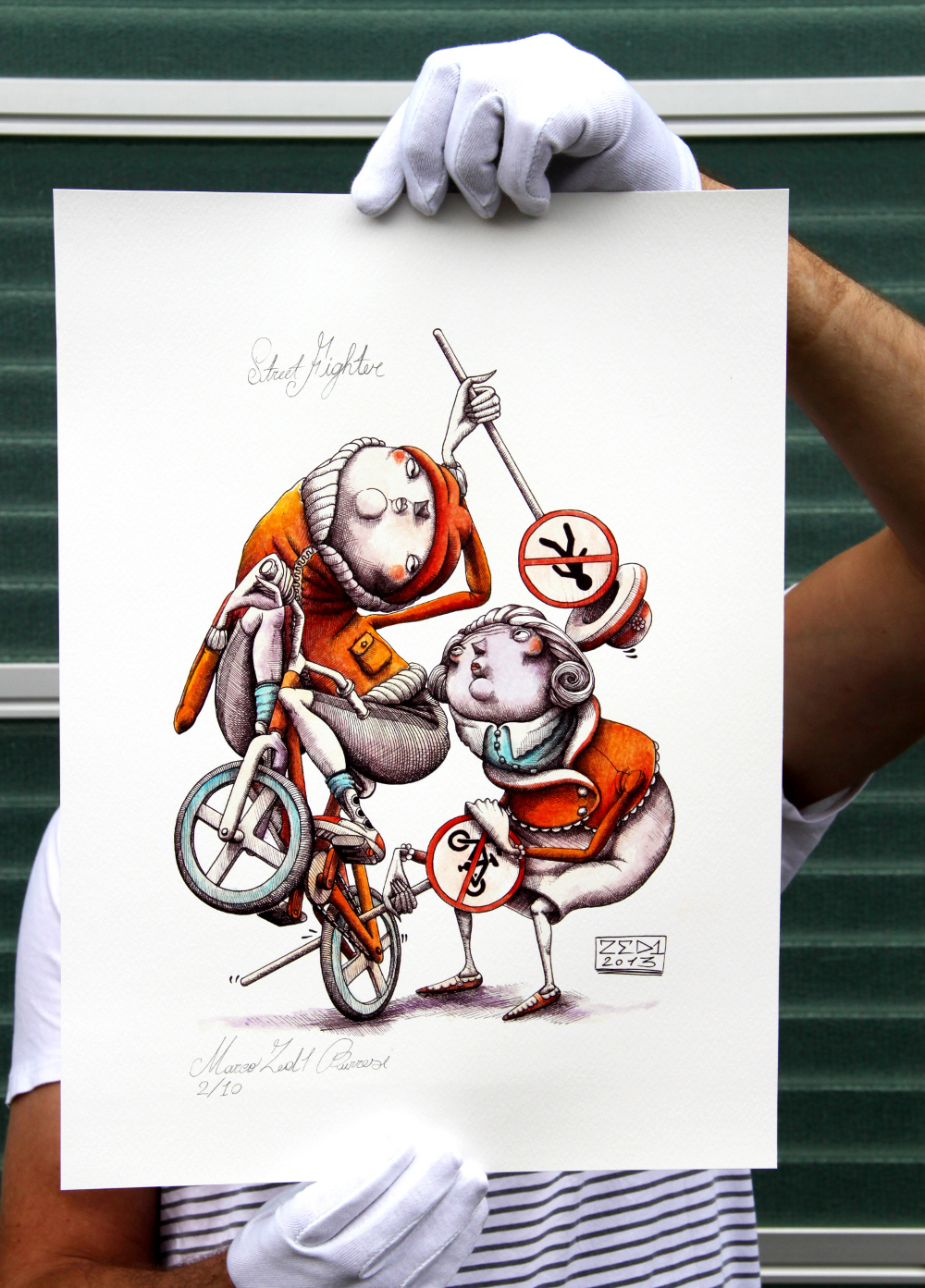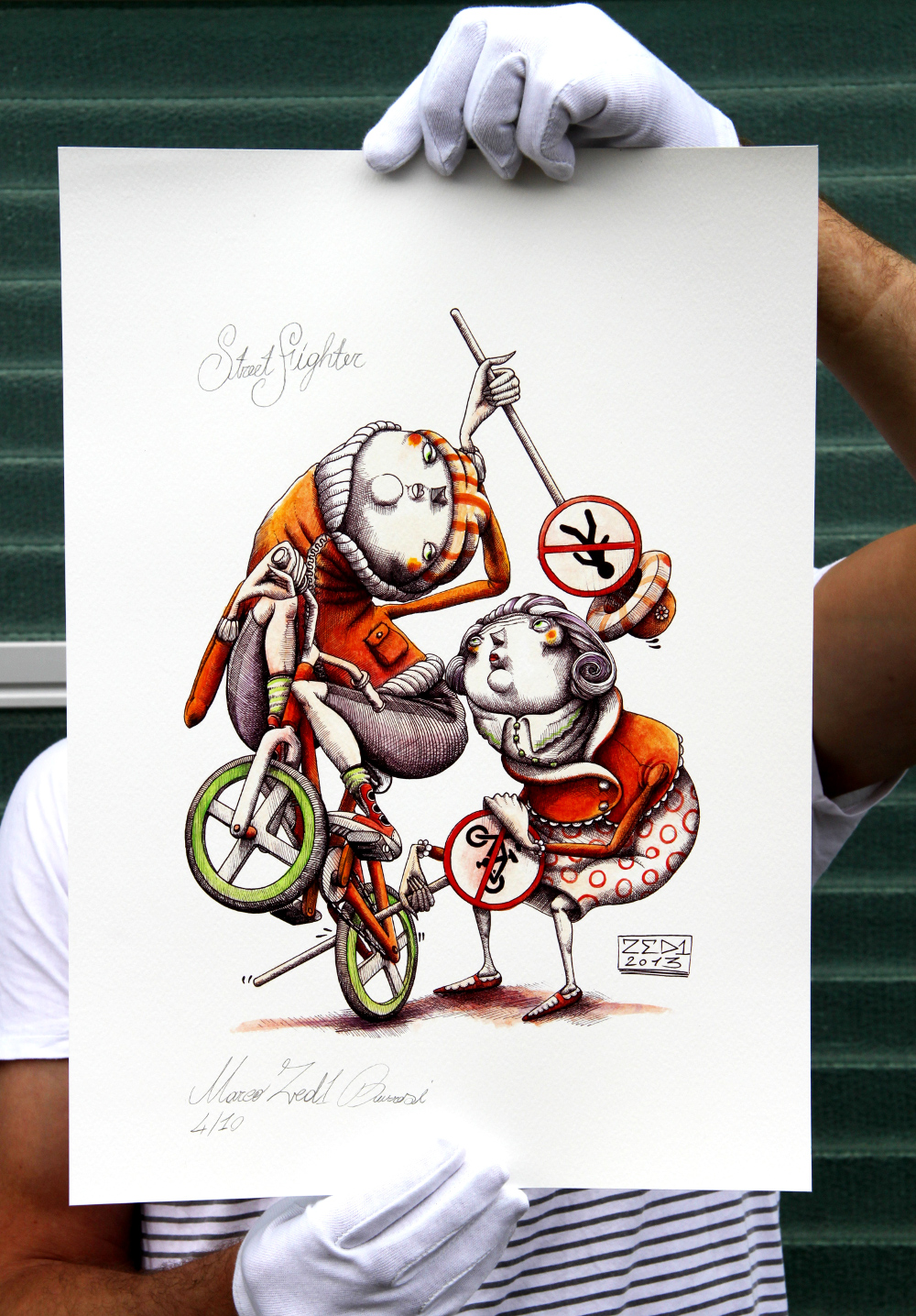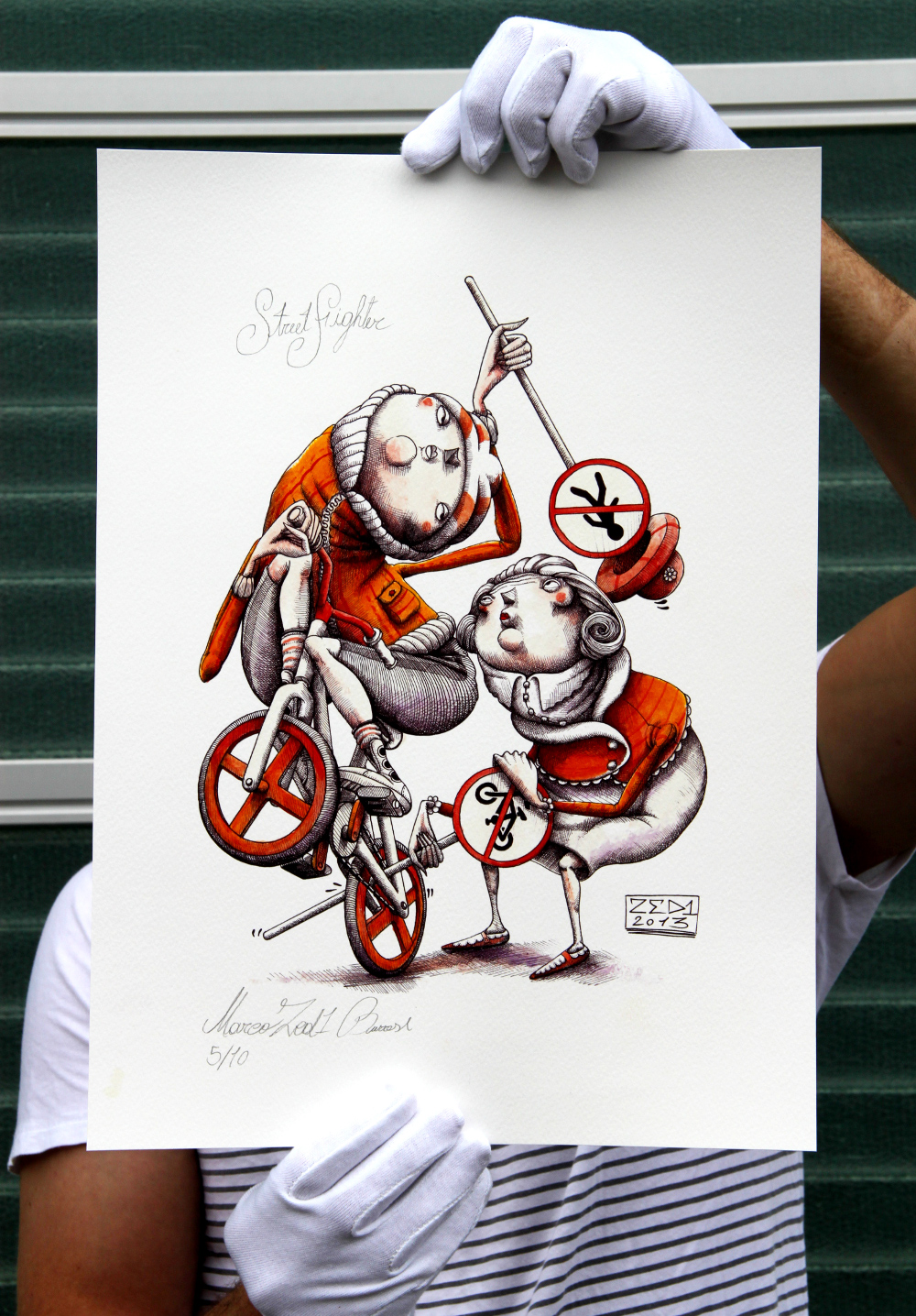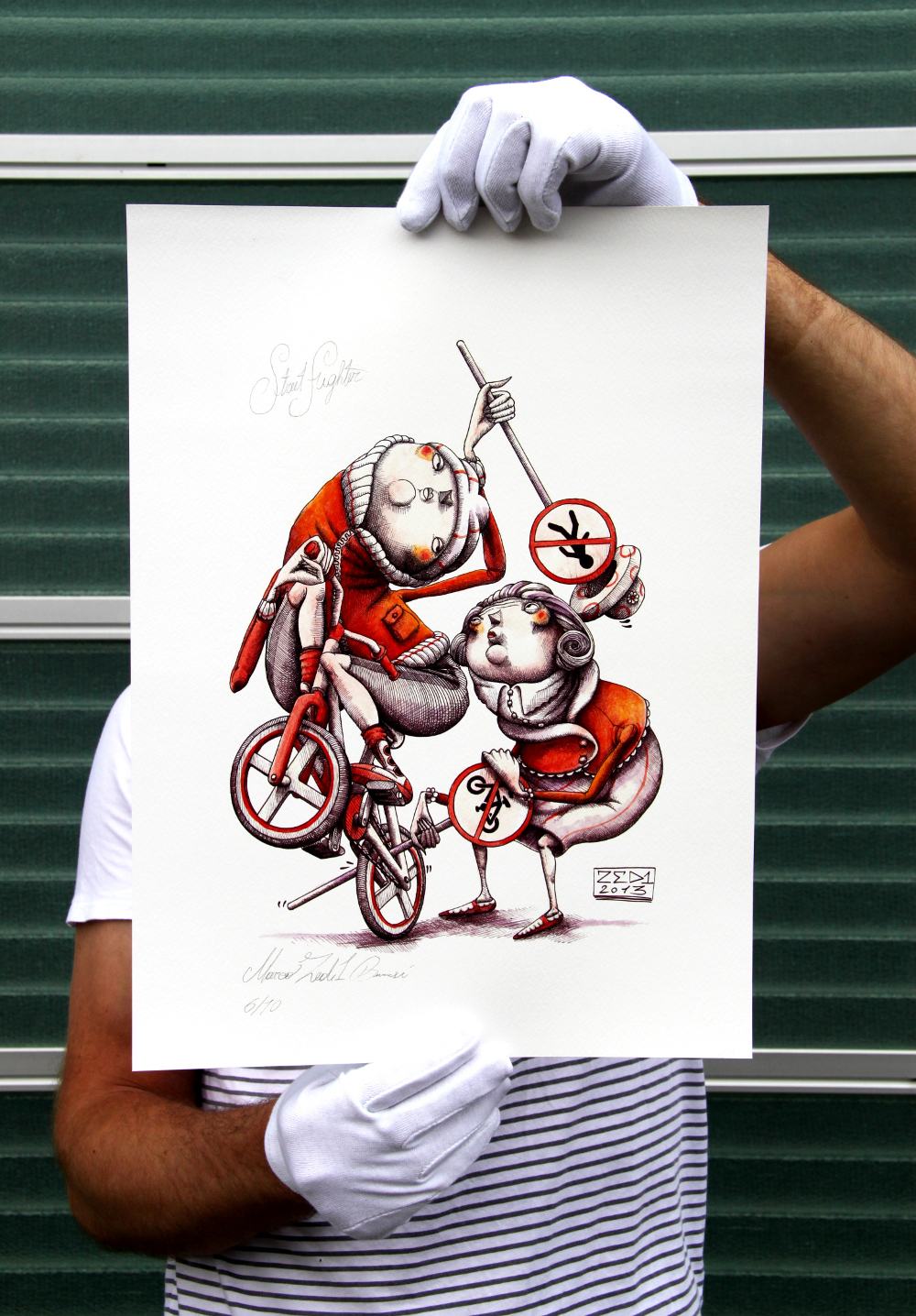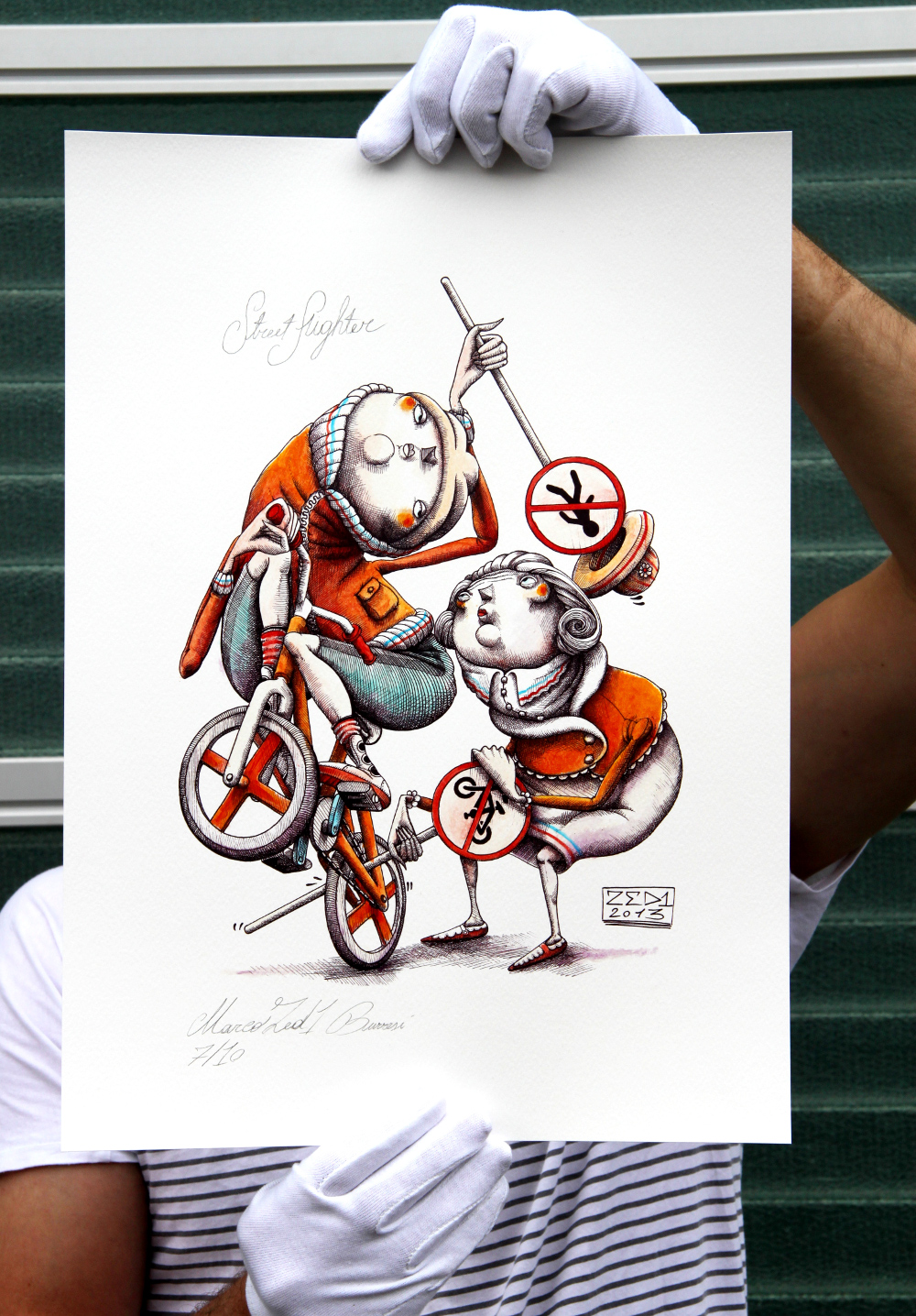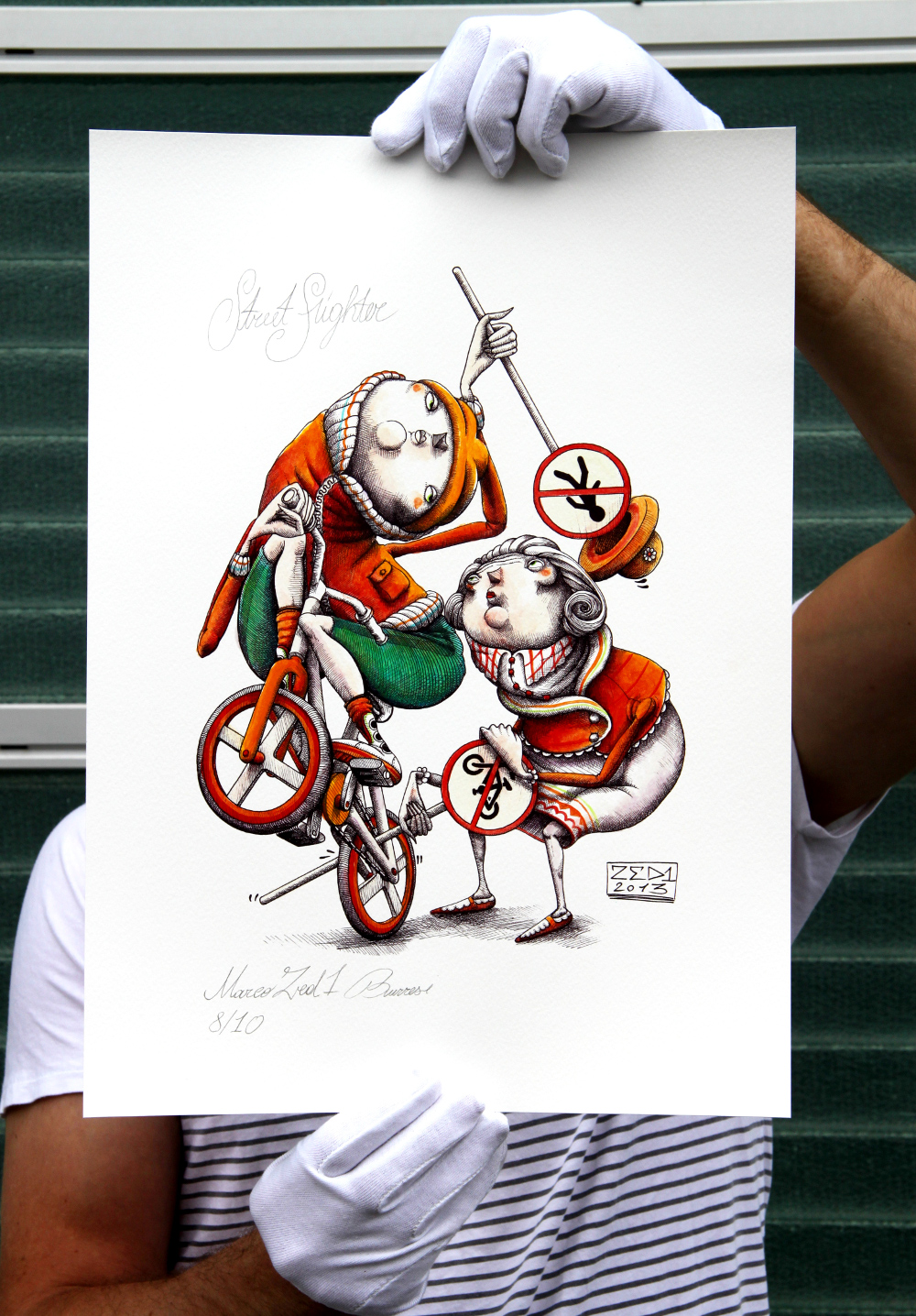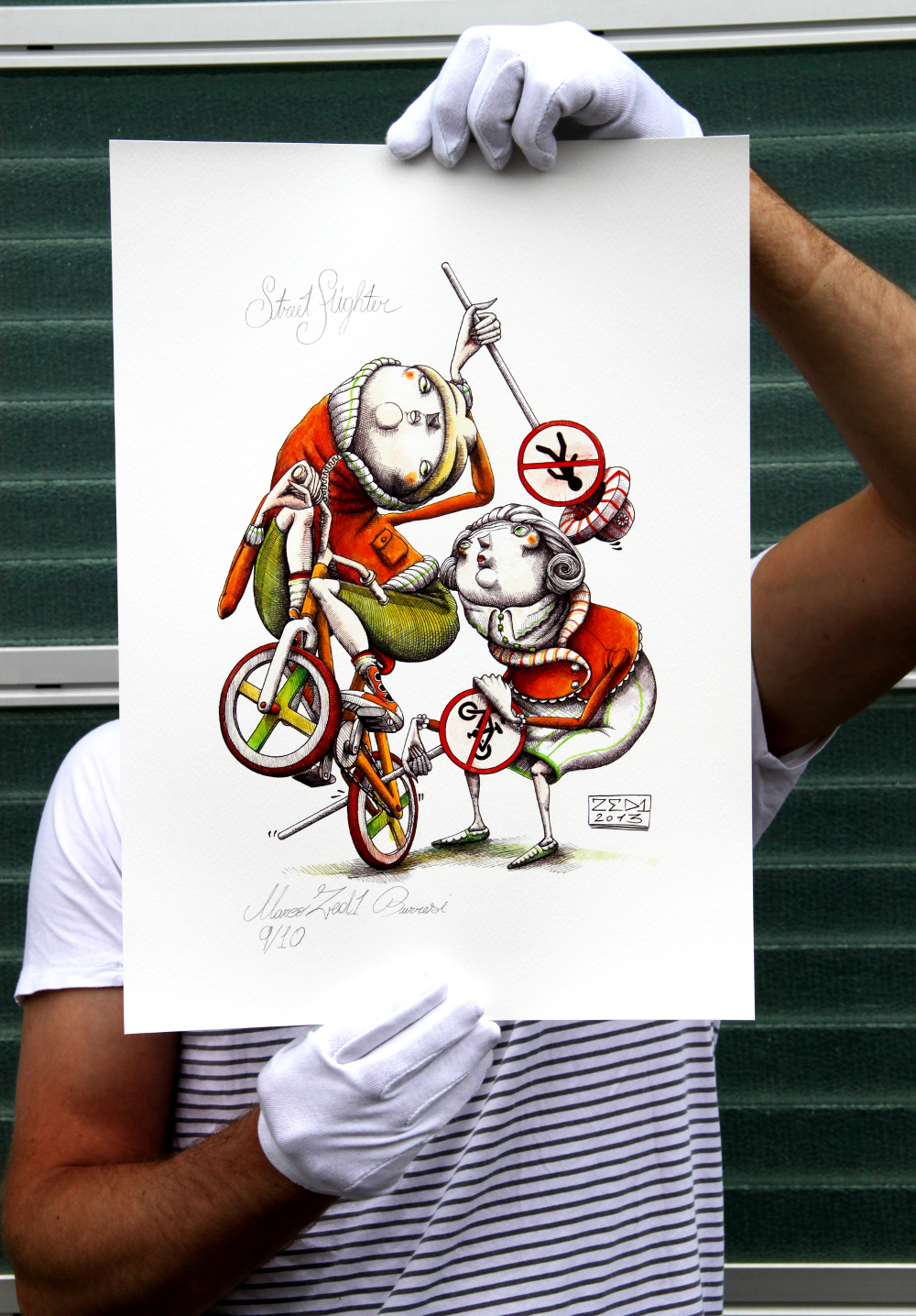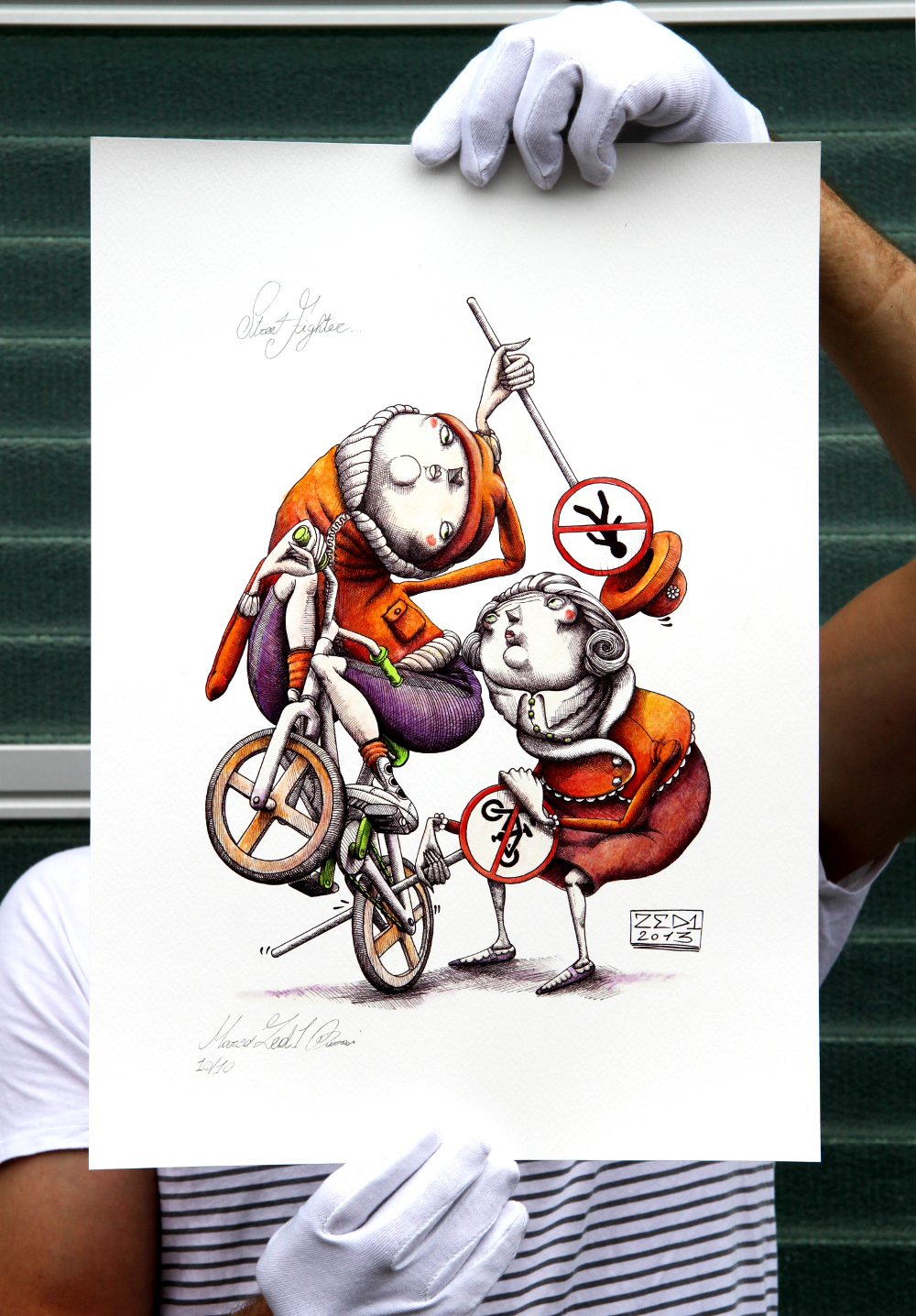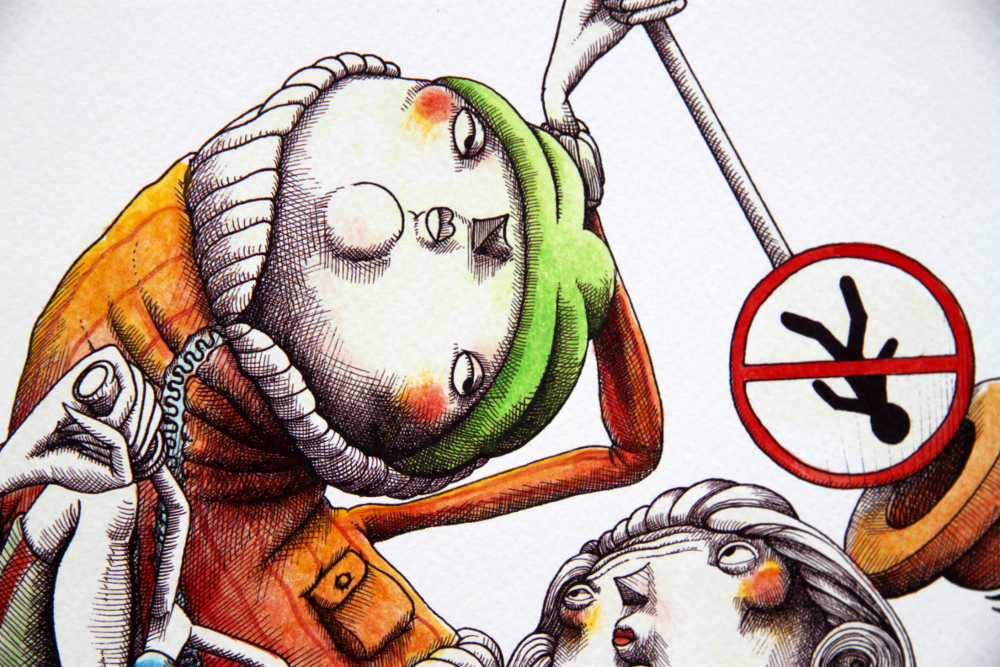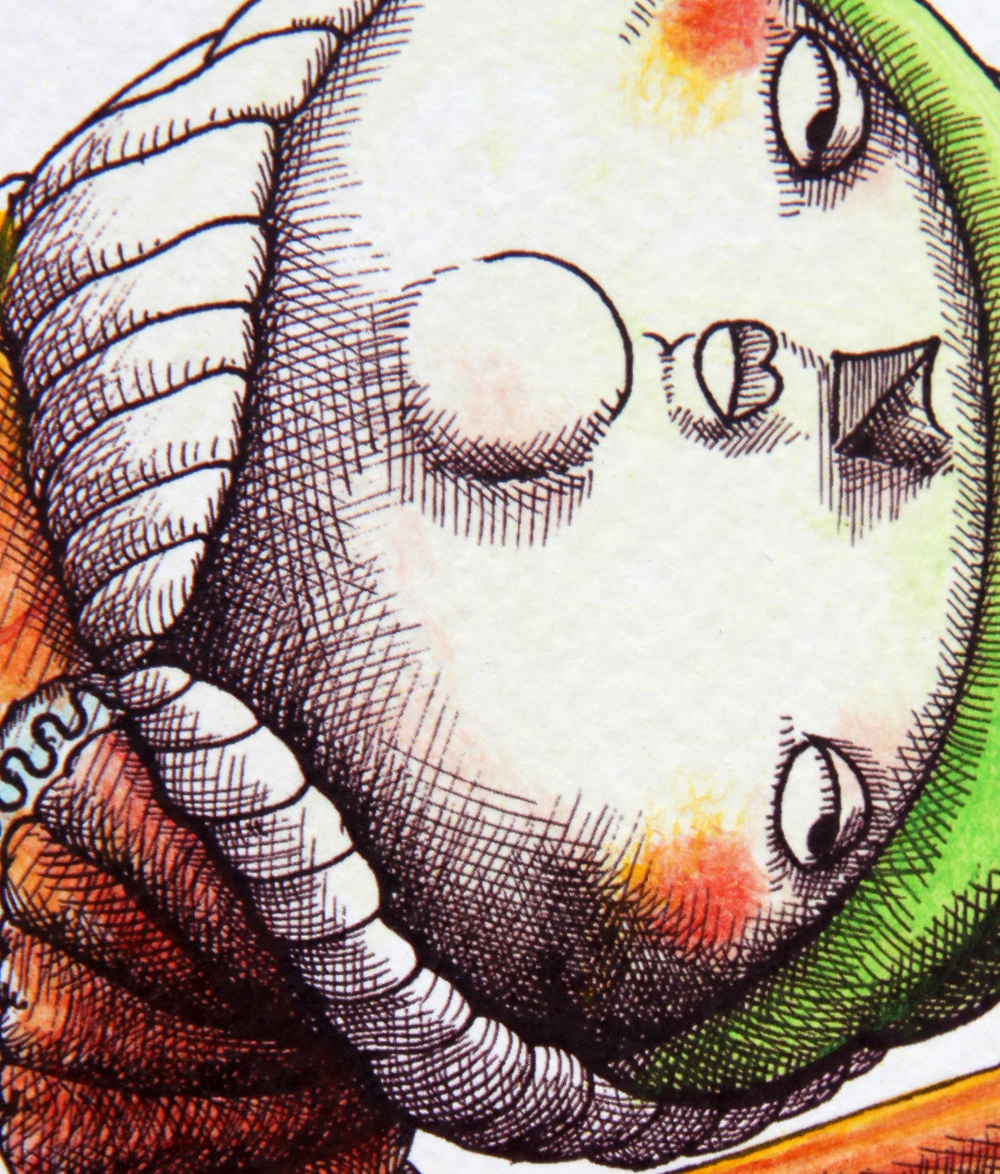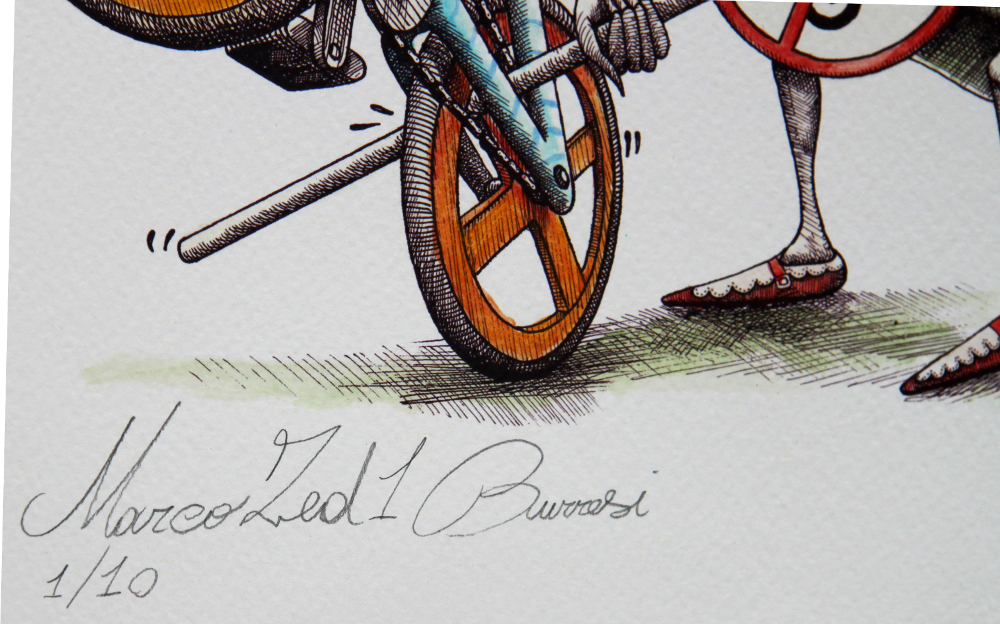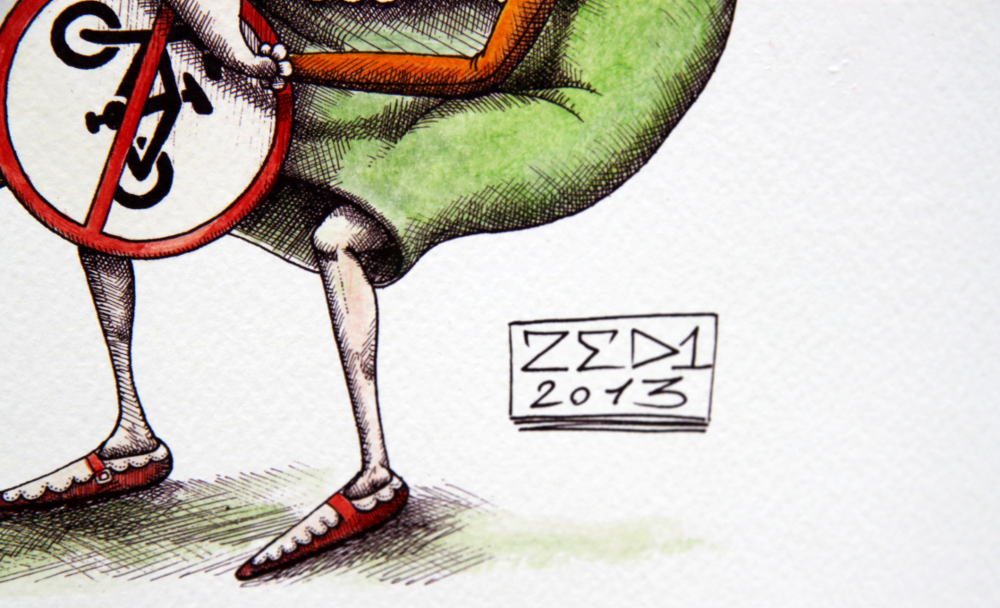 The work of the Italian artist Zed1 (Marco Burresi, Florence 1977) is characterized by a good dose of humor, a very unique visual language and a distinctive personal style.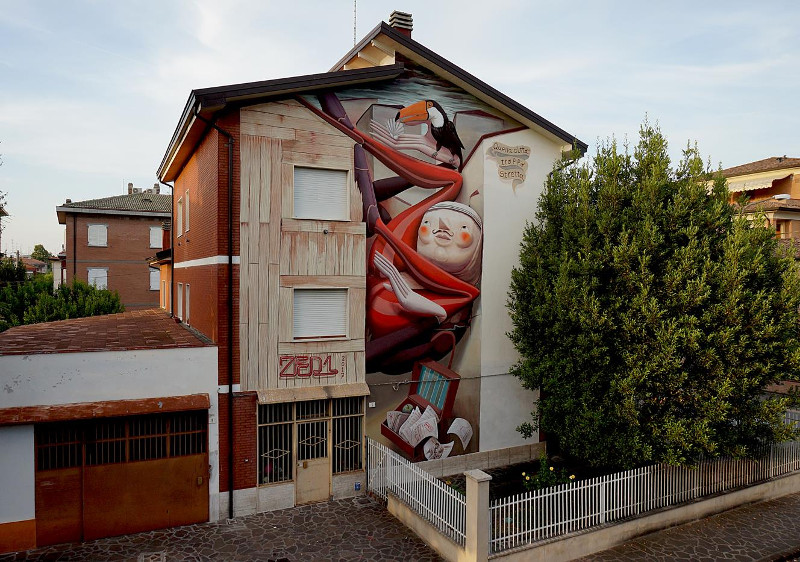 Zed1 'Quella citta troppa stretta', Carpi, Italy, 2016.


Zed1 creates large murals worldwide depicting both poetic as an aesthetic power. His artworks always contain his recognizable figures, or puppets as he calls them, each telling their own story.
His fine use of color and his eye for precisely details ensure a pleasure for every art lover.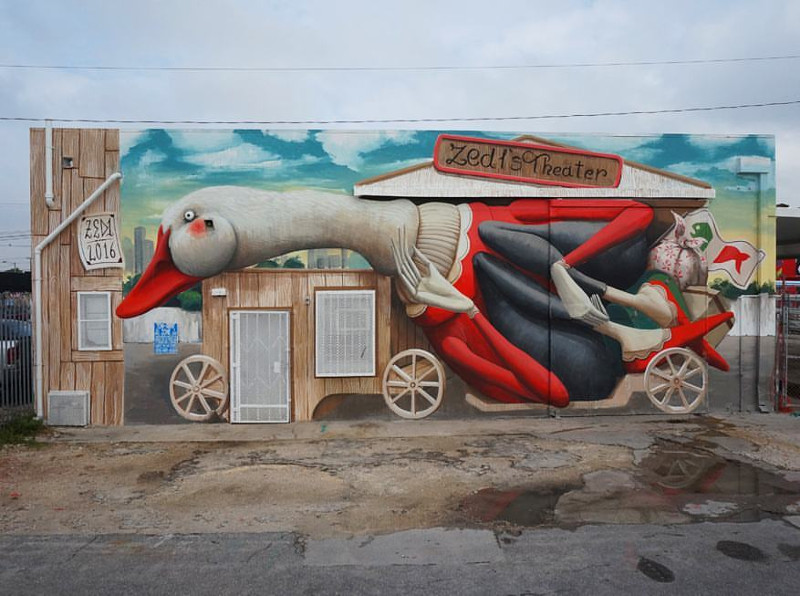 Zed1 'Zed1's theater', Miami Art Basel, 2016.


Zed1 is a valued and recognized artist. His work is widely shown at important art fairs, world-famous galleries and he is invited to many streetart festivals.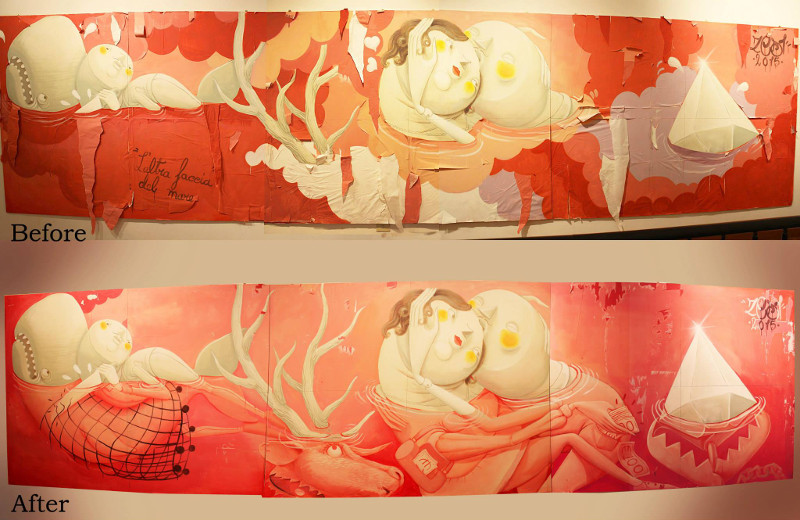 Zed1 second skin mural.


Zed1 loves to challenge and interact with his audience. A good example are his 'second skin' artworks. These murals are made of two layers. A layer directly on the wall, and a second painted on a thin layer of paper. The public can remove this second layer of the wall and the underlying work of art show up.



Video 'Tales from the Wall' by Crowdbooks, 2016.


For many years, Zed1 creates large murals worldwide. Some still here, some already lost. Therefore he found it important to capture his murals in a beautiful book called 'Tales from the Wall' (2016).


Zed1 book 'Tales from the Wall'. Crowdbook Publishing. Roma, Italy, 2016. First edition of 500 copies


This book takes the viewer on a fascinating journey of artworks made between 2010 and 2016. He has chosen 63 artworks (some in collaboration with streetart.nl). These works are equipped with beautiful photos and inside information so the viewer gets a good impression of Zed1 as an artist.

As Zed1 describes, working on the streets comes with a lot of difficulties. With this book Zed1 wants to match the paintings with anecdotes, the meaning of the artwork and his own personal feeling with a wall and the memories related.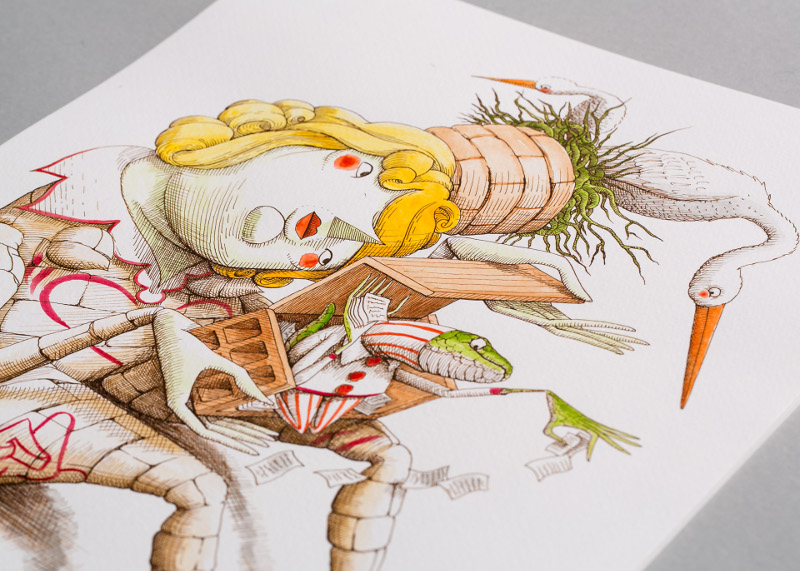 Zed1 'Tales from the Wall' handfinished print for streetart.com.


For the artlovers at streetart.com, Zed1 wanted to release a special edition. That is why he chose to provide the book 'Tales from the Wall ' with a corresponding print 'Tales from the Wall'.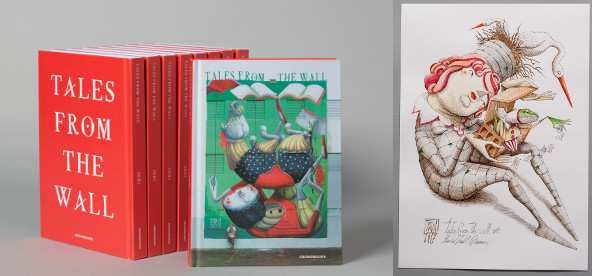 Zed1 'Tales from the Wall' book and print. Special package by streetart.com



This special Zed1 sale includes;
a 'Tales from the Wall' book + a 'Tales from the Wall' print.

The book is signed with 'Zed1 2017'.
The print is a unique hand finished work. This 'Tales from the Wall' print includes all facets of Zed1. It has fine lines, lots of details, it's storytelling and poetic.
He finished the works by hand, so each work is unique and different. Some contain graffiti letters in the figures.
Each work is signed, titled, dated and numbered.
Edition of 10 pieces.
* the prints will be released by number via the 'first come, first serve' system.

Written by Johra Kornegoor
July 4th, 2017 11:34 PM