Cloggy Clock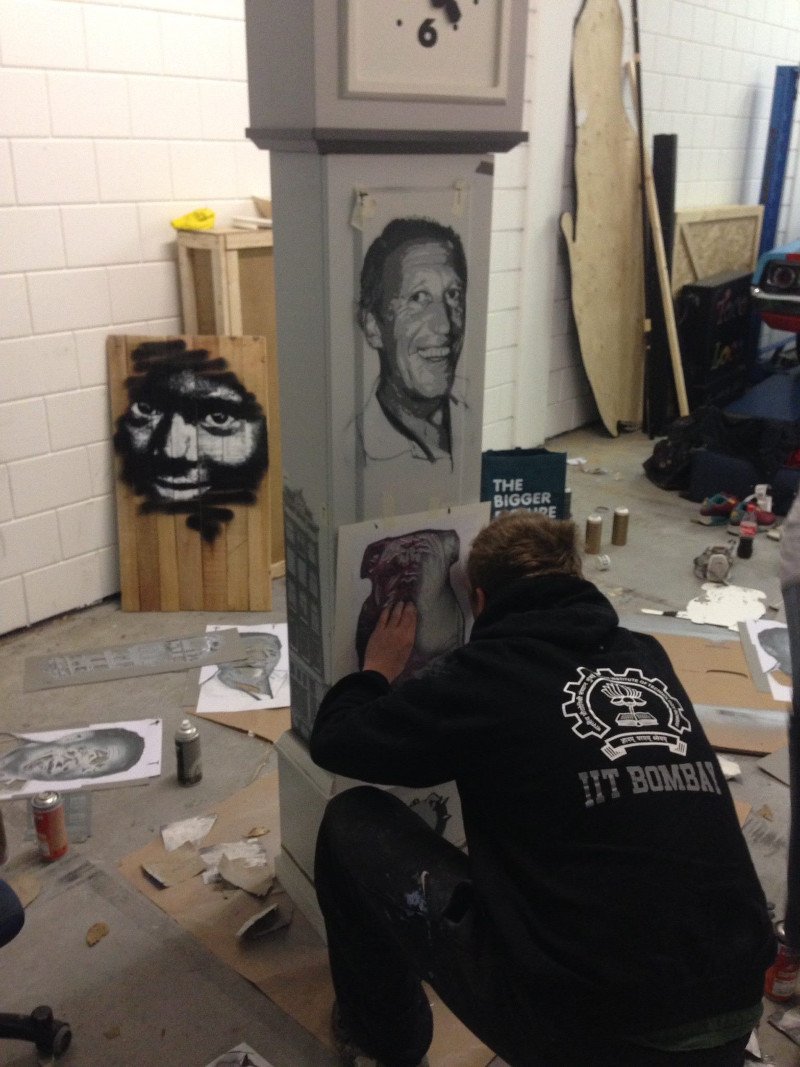 Bustart paints Cloggy clock!
Commisioned artwork
February, 2014
Streetart.com & The Bulldog Amsterdam
As a surprise for her father she loved to have a Cloggy Clock painted. This clock was about to going to tell the live story of her father. We started with this super nice job and Bustart proved to be the artist par excellence. The artist was flown to the Netherlands, went to our office to paint and and the end result was very successful. A colorful combination of the city of Amsterdam, The Bulldog and the life of her father. As a gift of his visit Bustart also made a nice Winnie the Pooh on our wall.