Dome in Donkersloot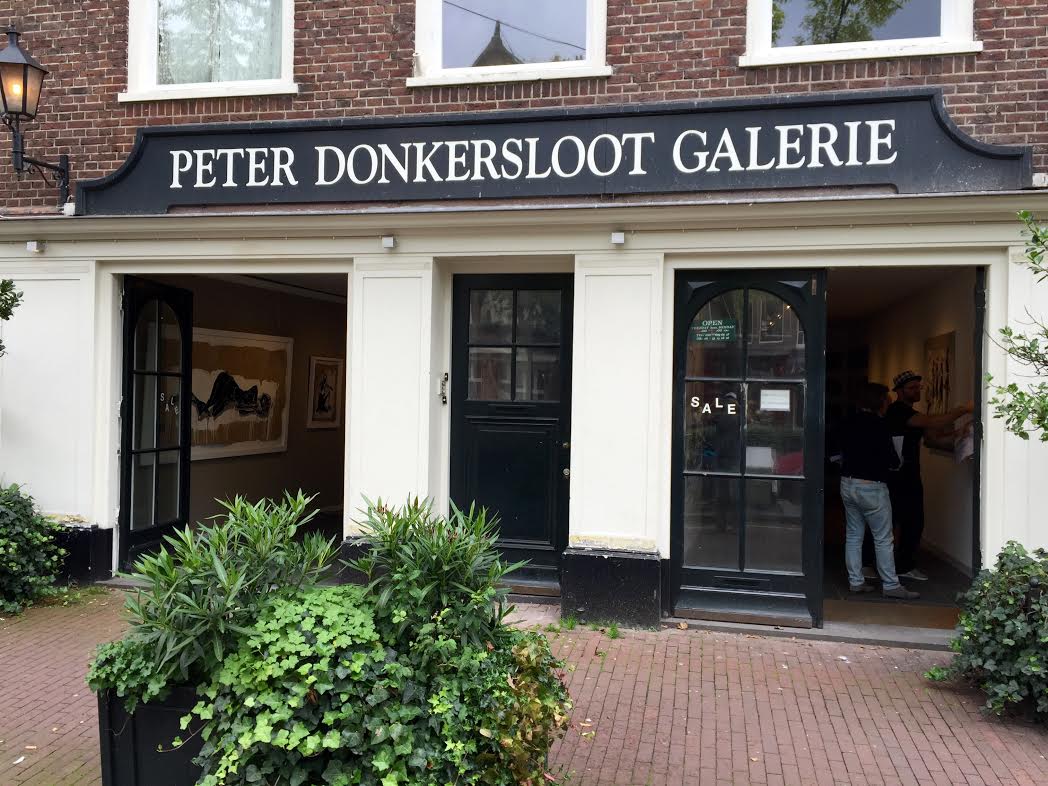 The work of Dome (Christian Kraemer-Karlsruhe, Germany) is now on display in Gallery Donkersloot at Spiegelgracht 14-16 in Amsterdam. This is the first time that his work is shown in Amsterdam! For two weeks seven paintings and six sculptures are shown.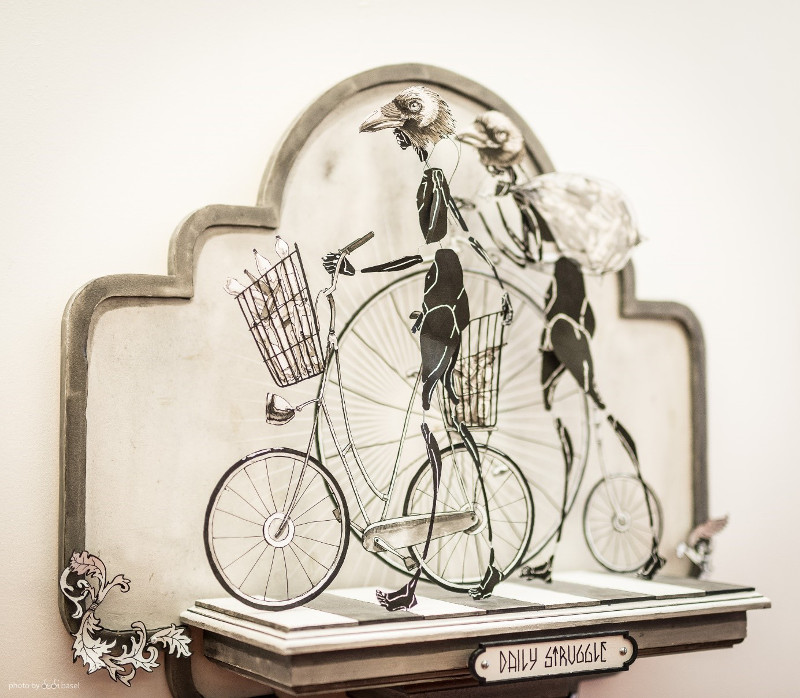 The oeuvre shows the interesting balance between the realistic and surreal world of Dome. Human figures, animal characters, masks, imaginative worlds and strong emotions are embodied in the works.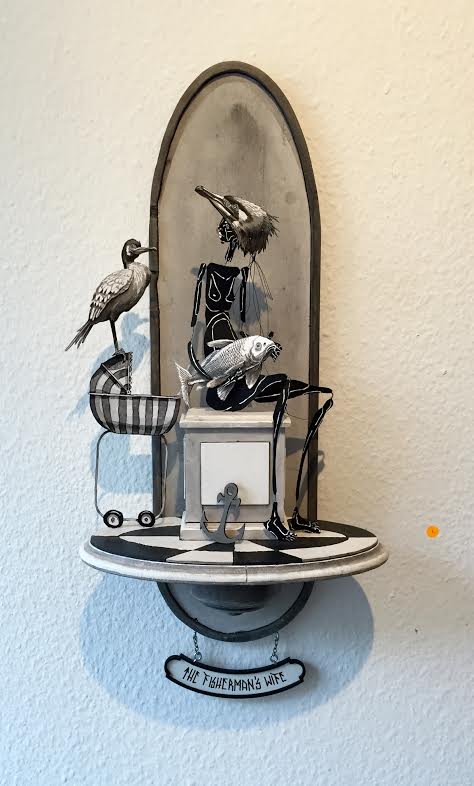 Dome depicts mysterious stories in which human figures fulfil the leading role. Some of them play music, others are in a romantic scene. Sometimes surrounded by animals, but all in a surreal world which is both recognizable as strange.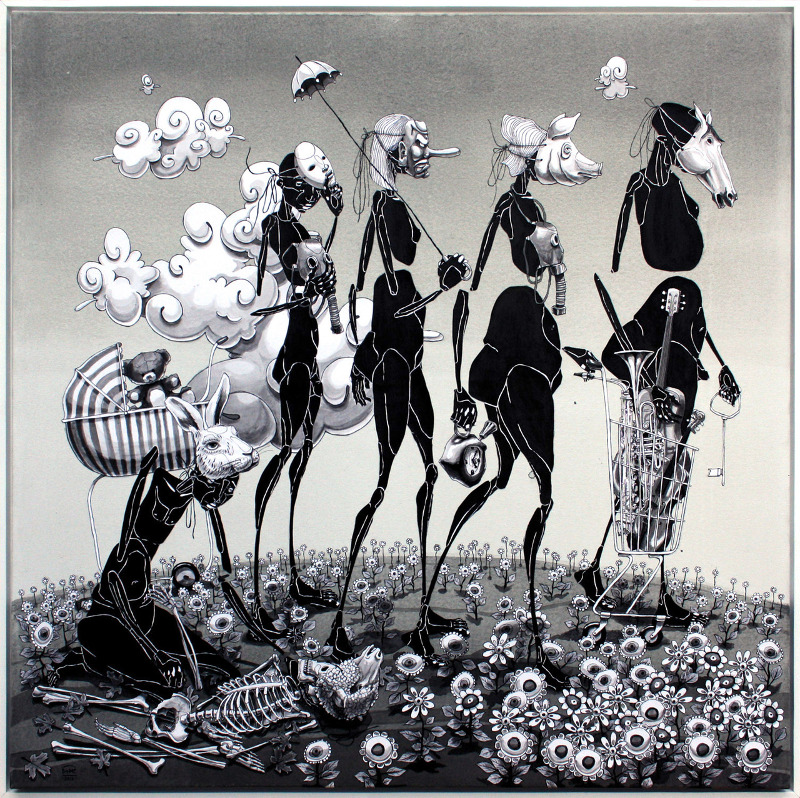 Peregrinatio is one of the artworks that now can be seen in Gallery Donkersloot. It's nice to know that Dome has a unique way of working. Before Dome is going to paint he uses his so called 'modular construction system '. With this system the precisely drawn and cut out limbs from his ' construction kit ' can be placed in the right position.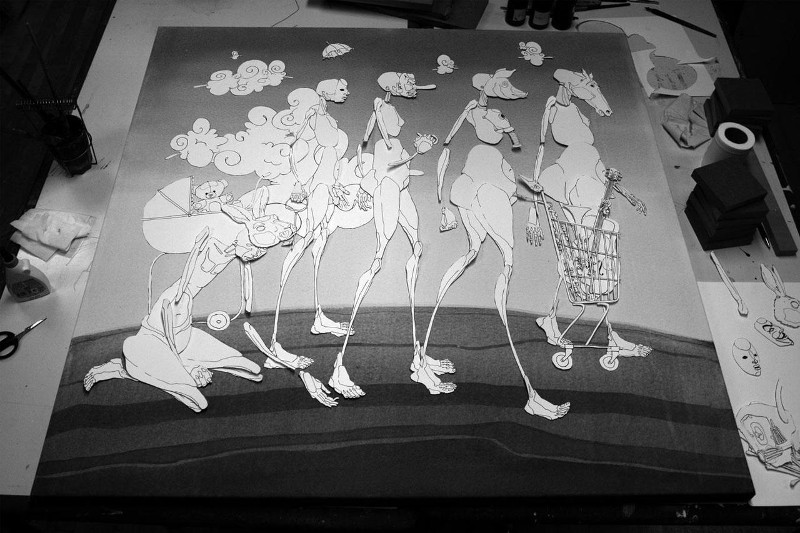 Once everything is in the right place, Dome begins to paint his surreal monochrome artworks or he places his figures in his sculptures. For his paintings, he uses black ink whereby the deep black hue is achieved.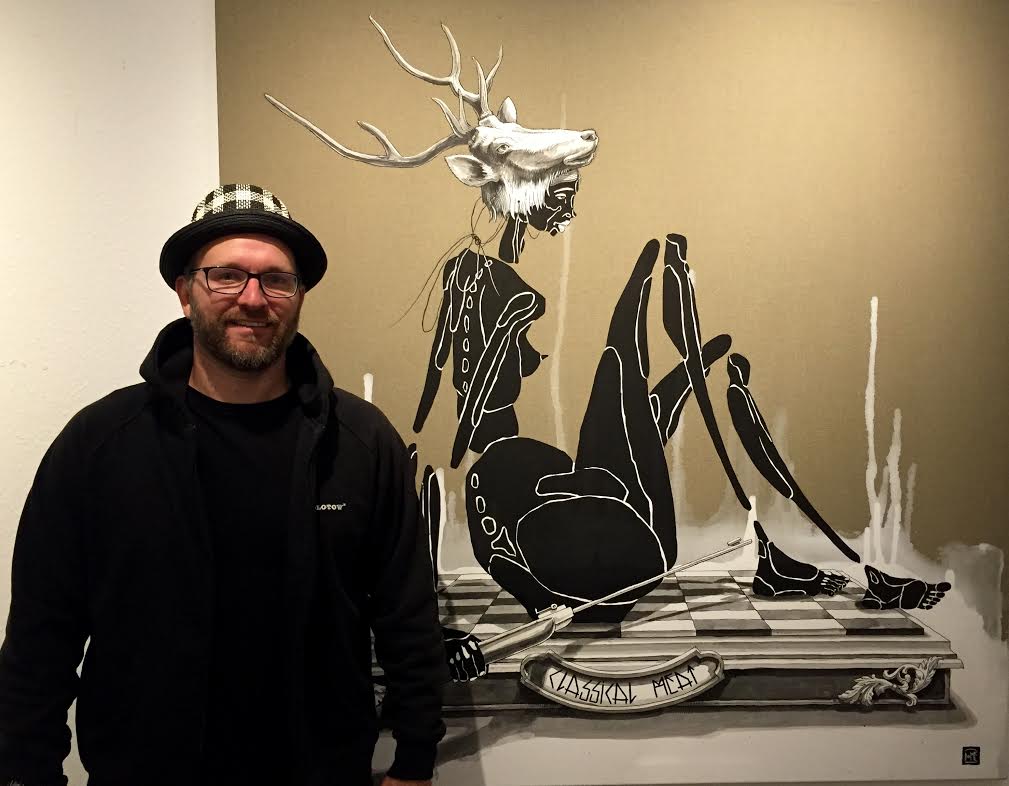 Besides the works of Dome we show some works from our collection of the artists Bustart, Max Zorn, Zeus and Zaira. All works are for sale. Do you have questions? Gallery owner Jan is present every day to answer them.
Gallery Donkersloot is open from Tuesday to Sunday from 12:00-18:00.