Nachtbrakers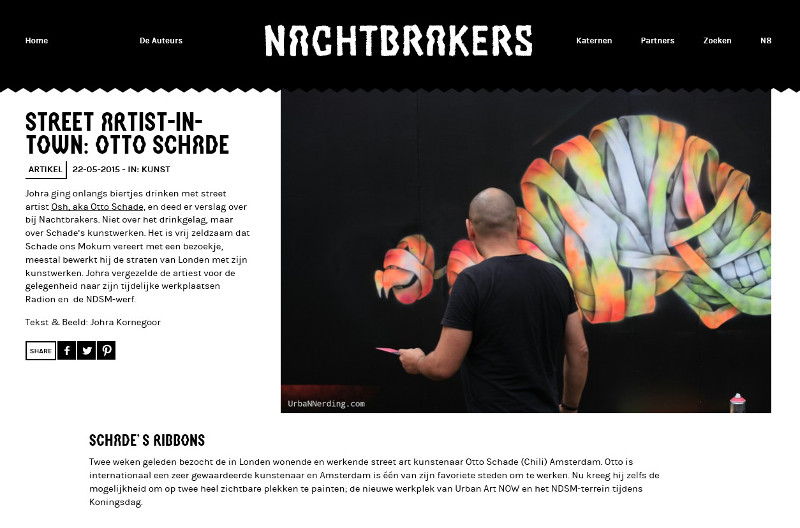 Collab with Nachtbrakers!
'Artist in town'
Guest contribution Nachtbrakers
First contribution May 26, 2015
Written by Johra Kornegoor
Blog Nachtbrakers,
nachtbrakers.nl
Johra Kornegoor was approached by Nachtbrakers (the blog of N8) if she wanted to submit a report every two months about a street art work in Amsterdam. Johra delivered her first contribution at the end of May. This time, all the attention goes to the Chillean artist Otto Schade. He visited Amsterdam for several commisions.
This section will be extended every two months, keep an eye on streetart.com and nachtbrakers.nl to learn more about the artworks and artists in Amsterdam.
Click
here
to read the article about Otto Schade.